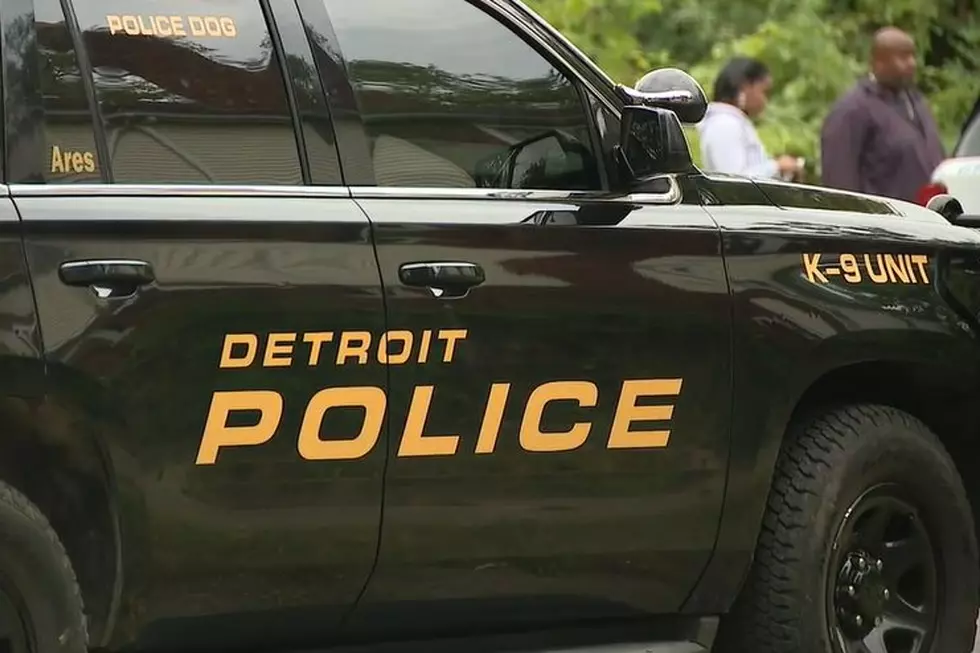 Detroit Police Officer Accidentally Shoots Partner While on Duty
Fox 2 Detroit
A Detroit police officer is recovering after being accidentally shot by his partner. The two were responding to a call when the incident took place.
Over the weekend, the officers responded to a mental health crisis as someone threatened suicide. As officers were getting out of their car to help this person, someone let a dog out of their home. The dog wasn't on a leash and it lunged at the officers.
According to Fox 2 Detroit, one of the officers took out his gun and attempted to shoot the dog in self-defense. Instead of hitting the dog, the officer accidentally shot his partner in the lower right leg. He tried to hit the dog but missed.
The dog didn't end up attacking anyone at all, it just charged at them. So obviously at this point, there are a lot of questions surrounding how this could have been prevented.
I think the whole situation could have easily been prevented by not letting the dog outside in the first place without a leash. Why this person thought that it was a good idea is beyond me.
While that dog may not have attacked anyone, it did lunge and come after the officers. What if that had been some kids walking by or something? People who own pets need to be more responsible.
The owner of that dog could face citations and could be charged with harboring a dangerous animal.
Is the Officer Going to Be Okay?
Yes, the officer is expected to make a full recovery.
Michigan's Deadliest Animals & Critters
You may have even seen a few of these in your home or around the state.
9 Animals That Are, Surprisingly, Legal to Own in Michigan
$1.9 Book Mansion in Detroit is Duplicate of Marie Antoinette's Palace
It's not Paris, it's Detroit, but when you're inside you may not be sure. Designed by architect Louis Kamper and built in 1911 for James Burgess Book Jr., the historic Book Mansion is on the market for $1.9 million in Detroit, Michigan. It was designed by renowned architect, Louis Kamper, and is modeled after Marie Antoinette's Palace, The Petit Trianon, in Versailles so you know it is pure elegance. Inside you will find 7 bedrooms, 7 bathrooms, and Parisian flair with a Boudoir, a Sitting room with a balcony, and even a ballroom. Take a look inside a true piece of history.
Abandoned Vanity Ballroom, Detroit