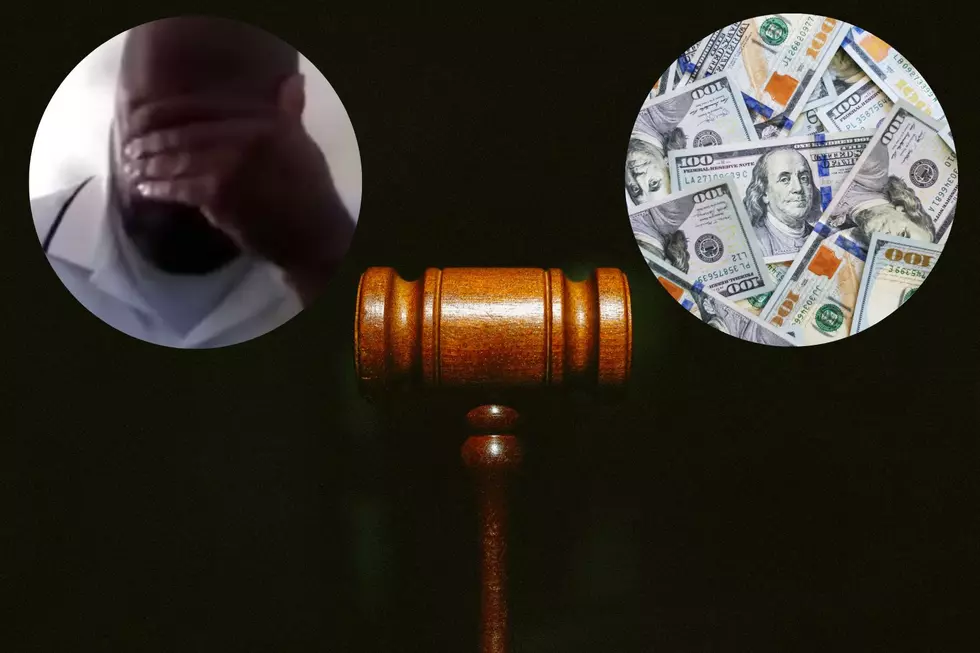 Flint Woman Sues Man for $10,000 After Being Stood Up on a Date
Tingey Injury Law Firm, Giorgio Trovato - Unsplash Fox 2 Detroit YouTube
A woman from Flint was so furious after being stood up on a date that she decided to sue the man for $10,000.
It might sound like an episode of Jerry Springer, but it's not. It's more like a Flint man's worst date nightmare. Richard Jordan had to appear in court after QaShontae Short sued him for standing her up on a date.
Short claims that the man caused "emotional distress" because the date fell on her late mom's birthday. Umm, okay.
According to Fox 2 Detroit, they both appeared in court recently for a hearing where Judge Herman Marable Jr. questioned if Jordan would be representing himself in the civil case.
To be honest with you sir, I thought this was going to get thrown out. We went on one date - one date - and now I'm being sued for $10,000. I don't think this is going to go any further and I think it's a waste of your time.
Apparently this woman has filed many other bizarre lawsuits in the past. Unfortunately, we don't have that information.
In the video below, you'll see the woman yelling during the Zoom hearing. I mean, she was going off on the judge. What I found even more bizarre was that she was screaming and yelling while walking through an airport. Yes, she was on the Zoom hearing in the middle of an airport.
You have to admit, the whole thing is pretty funny.
At the end of the day, this was a waste of everyone's time and energy. I believe Judge Marable agreed as he gave this lawsuit the boot.
25 Famous People Born in Good Ole Flint, Michigan
A list of 25 famous figures that were born in Flint, Michigan.
25 Defunct Bars in Genesee County and What They Are Now
Relive your youth and check out this list of 25 different bars and restaurants from Genesee County that are no longer in business and what they could possibly be now.
28 Funny Michigan Strip Club Reviews to Make You Laugh
The review sections on Google can often provide great entertainment depending on the topic. Check out these 28 funny reviews of strip clubs in Michigan.
Ten Funny Reviews of the Genesee County Jail
Have you ever read the reviews from the Genesee County Jail? Here are what I think are the ten funniest reviews of the jail from those that have been locked up.
Tattoo Shops in Genesee County