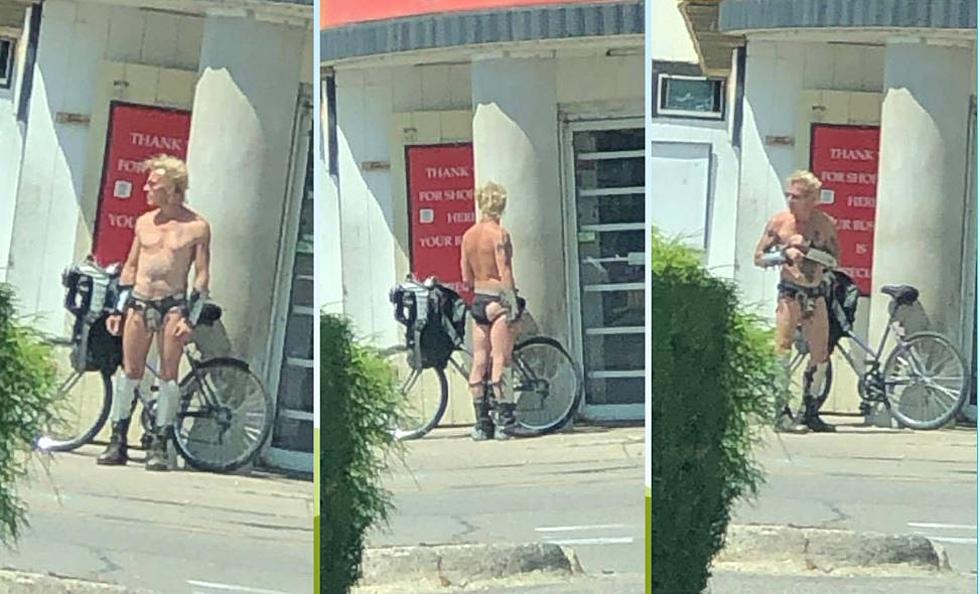 Flesh for Fantasy- Was a Half-Naked Billy Idol Spotted in Grand Rapids?
Photo: K Reinking
We'd need a telephoto lens to know for sure if his lip is curled, but this bleach blonde looks like Billy Idol strutting shirtless outside a Grand Rapids liquor store.
William Broad has led a charmed life. Known professionally as Billy Idol, he fronted a London punk band before becoming wildly successful as a solo artist in the 80s. You couldn't turn on MTV without seeing him airpunching through "White Wedding," howling "Rebel Yell," or sneering through "Eyes Without A Face."
He enjoyed stardom as a matinee idol with movie roles in Oliver Stone's The Doors movie and a memorable cameo in The Wedding Singer. A 2009 PBS(!) special that reunited the singer with guitarist Steve Stevens showed he was still in top form and the pair put on a memorable concert a Firekeeper's Casino. Now in the midst of a Summer co-headlining tour with Bryan Adams, the pair will play DTE Energy Music Theater in Detroit on August 7.
Which brings us to the pictures. These snaps were taken on July 31 in Grand Rapids, and that sure looks like our man. Might he be in West Michigan hanging out, just waiting to travel to Motown and perform?
Want to know more, more, more? So do we.