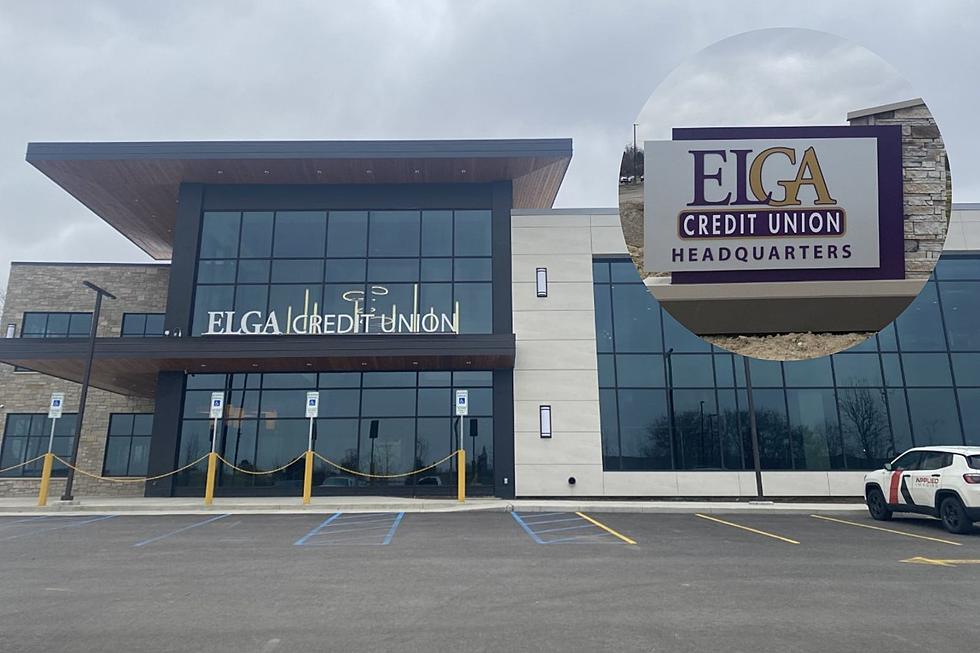 ELGA Credit Union Celebrates Grand Opening of New Headquarters in Grand Blanc
Photo: Lisa Marie
Community is what ELGA is all about, so it's no surprise that its new corporate headquarters were locally designed and constructed. Now, ELGA Credit Union is ready to celebrate the Grand Opening of its new state-of-the-art headquarters in Grand Blanc.
ELGA will officially open its new headquarters, located at 6065 Grand Pointe Blvd just off Hill Road,  Friday, April 22nd with a private ribbon-cutting ceremony. The new 64,500 square foot building will house the majority of ELGA's corporate business and training.
The new facility, designed by local architect Shannon White and constructed by Flint's Sorensen Gross, was designed with the comfort and safety of staff and visitors in mind.
"This new space will promote the culture of togetherness and making bold moves to improve the lives of our members and associates that ELGA CU has always stood for. Our credit union is growing and evolving, and we have a new home that will grow and evolve with us," stated Terry Katzur, ELGA CU President & CEO in a press release.
The goal was to create a space that made employees excited to go to work and incorporate a work environment that followed through on that thought process. Every ELGA CU associate has views of the exterior of the building.
Floor-to-ceiling glass throughout the building on the exterior walls, interior offices, and meeting spaces is created with natural lighting. The location also features state-of-the-art training spaces and open workspaces that allow for better interaction between employees and a more comfortable working environment.
The new headquarters also put "Going Green" as a priority when designing the new building.
"Going Green was a high consideration for the building and a priority.  There are energy-efficient rooftop units, efficient natural gas boiler system, and touchless green water systems throughout the building as well", said Amanda Edwards, Community Relations Representative for ELGA.

 
Greeting visitors in the lobby of the building is a "living wall" and a feature wall that will include names of donors that have supported the ELGA Credit Union Foundation for Impact's Endowment Campaign.
ELGA Credit Union, which has been an intricate part of the community since 1951, will still continue to have a  presence at their Burton Administration building on Center Road even with the opening of the new headquarters.
LOOK: Here is the richest town in each state
Just saying the names of these towns immediately conjures up images of grand mansions, luxury cars, and ritzy restaurants. Read on to see which town in your home state took the title of the richest location and which place had the highest median income in the country. Who knows—your hometown might even be on this list.