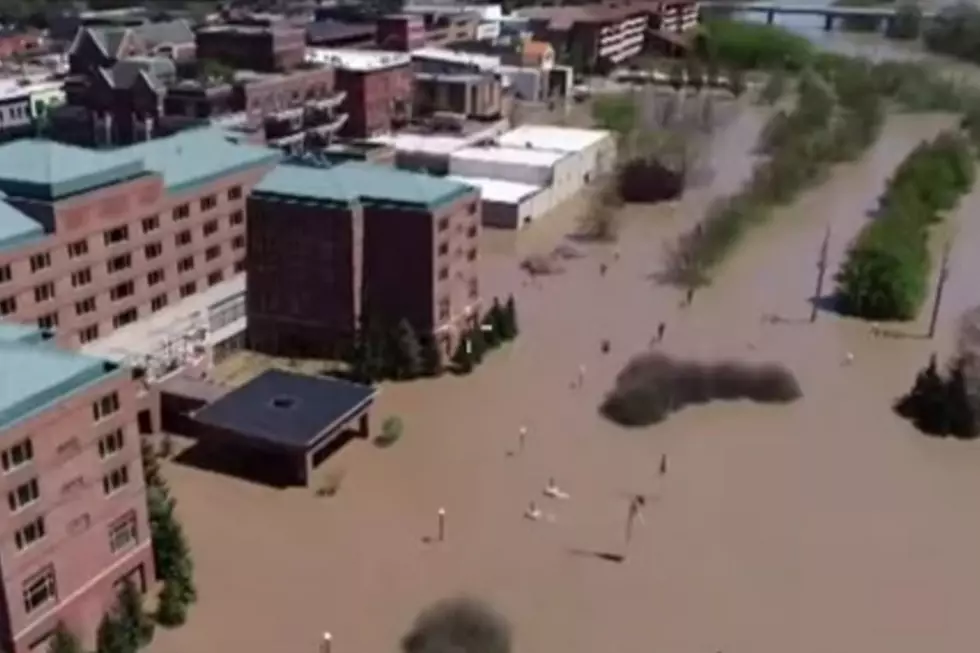 Drone Footage of Flooding in Michigan is Just Heartbreaking [VIDEO]
USA Today via YouTube
A day after two dams breached along the Tittabawassee River, aerial footage captured by a drone shows just how devastating the damage is.
About 10,000 people had to be evacuated from their homes after the Edenville and Sanford dams breached Tuesday evening.
In 2018, Federal officials revoked the license held by the owners of the Edenville dam over its inability to handle large floods. The Detroit Free Press cited this order which was issued in September of 2018:
"We take this action because of Boyce Hydro Power, LLC's longstanding failure to increase the project's spillway capacity to safely pass flood flows, as well as its failure to comply with its license, the Commission's regulations, and a June 15, 2017, Compliance Order."
Governor Gretchen Whitmer declared a state of emergency for Midland County Tuesday night. She's also asked for help from the Federal Emergency Management Agency (FEMA) as parts of the county could be under as much as nine feet of water.
Floodwater levels in Midland County have surpassed a record 33.9 feet. That record was established after a downpour in 1986 which has been dubbed "the worst natural disaster in the state's modern history. " As of Wednesday morning, the Tittabawassee River reached 34.6 feet, according to reports.
Shelters were opened for residents who were forced to evacuate. Governor Whitmer urged residents to seek safe shelter, despite the ongoing Stay-Home orders.
"This is unlike anything we've seen before... but this is truly a historic event that's playing out in the midst of another historic event," she said.
The Flint Holiday Inn That The Who & Herman's Hermits Trashed: 1967 and Now