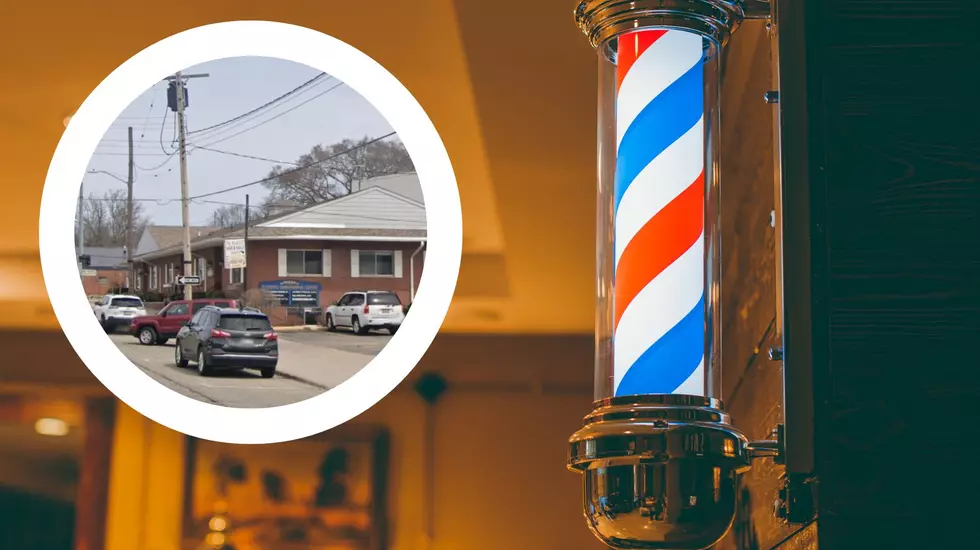 Downtown Flushing, MI Welcomes New Husband & Wife Run Barber Shop
Credit: Google Street View, TSM, Canva
Across the street from Kathy's 126 Restaurant & Lounge in Downtown Flushing is the Professional Center building... and a brand-new barber shop for the community.
Welcome to Flushing, Michigan
Shoebox Barber Shop is located at 117 Cherry Street Downtown Flushing. It's in the same building as the dentist and Flushing Optical at the corner of Cherry & Main Streets.
I'm digging the Dr Pepper sign. That's a hometown vibe.
Which services will be offered at Shoebox Barber Shop in Flushing, MI?
Haircuts starting at $18
Beard Trim starting at $10
Kids Cut (under 12) $16
Senior pricing for 65 and up starting at $15 for a haircut.
They'll also offer Hot Towel Face Shaves for $20. Gents, if you've never had a hot towel service -- treat yourself. $20 is a great price.
The shop also honors military and public safety folks with a discounted, $15, rate and all cuts include a neck shave. Considering all these folks have to endure these days, I'd love to see them discounted a little more, but that's me.
Hours are currently 8am-6pm. No appointment walk-ins are welcome.
How many chairs at the new barber in Flushing, MI?
Their Facebook post says it's a 2-chair shop. For what it's worth, it's also a husband & wife team promising they're "easy to get along with" and honored to provide Downtown Flushing with barber services.
You Might Also Like: Please Flint Twp & Genesee Valley Do Something Great With The Old Sears Location
Accepted Payments at Shoebox Barber Shop
Cash & credit are the only payment methods accepted. Which is common these days. Not sure who wants to be bothered with check-writing. Although, Venmo and Cash App might be a nice addition after they get settled.
Welcome to the neighborhood and cheers to your success.
Most Creative, Funny Pet Salon Names In Michigan
Funny, Punny Pet Grooming Salon Names In Michigan
20+ Good Eats: Genesee County, MI Restaurant Bucket List
Best Bars and Restaurants In Genesee County, MI
13 Michigan Restaurants Featured On TV's 'Man vs Food'
13 Michigan Restaurants That Have Been On 'Man vs Food' TV Show