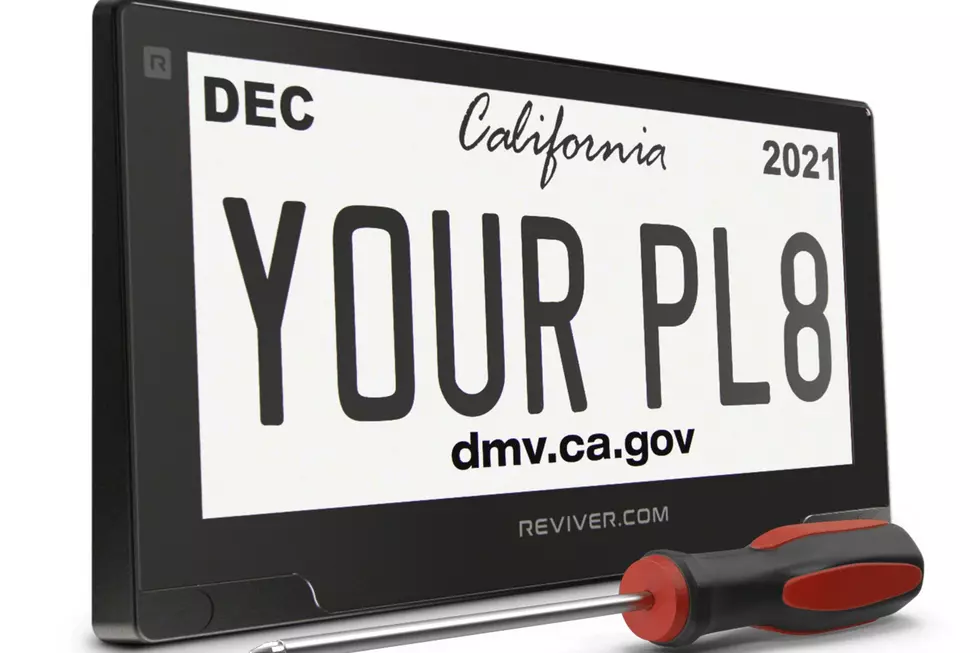 Digital License Plates Coming to Michigan in 2021 After California Debut
Reviver.com
Enter your number to get our free mobile app
You may soon be saying goodbye to your car's old metal license plate and replacing it with a high-tech, electronic license plate.
Digital license plates should be available in Michigan by the second quarter of 2021, according to Boston Neville, the founder of Reviver, the maker of the new Rplate. He and his team met with Michigan Secretary of State Jocelyn Benson a few years ago at an auto show, and says she was on board with the idea almost immediately.
Now serving number 174, your number is 301.
Boston says his company has cleared the way through the Michigan legislature and is now waiting for the Michigan Secretary of State to integrate the new plates into its database system.
So what are the advantages?
The new technology is actually a screen with similar functionality to a black and white Kindle. In addition to displaying a car's license plate number, messages such as "I'm stolen" or Amber Alert information can be displayed, as long as approval for such messages is granted by the state.
You can expect Rplates to be a bit pricey, at least until they become more mainstream. According to Car & Driver, the cost is currently $499 for the battery-operated version. A wired version, which may be a better choice for fleet vehicles because it includes GPS technology, is more expensive. Both versions come with a monthly subscription fee.
Boston tells Car & Driver that there are just over 4,000 Rplates in use and California and Arizona. Michigan is next, with nine other states to follow suit in 2021.
READ MORE: 10 Conspiracy Theories With Michigan Connections