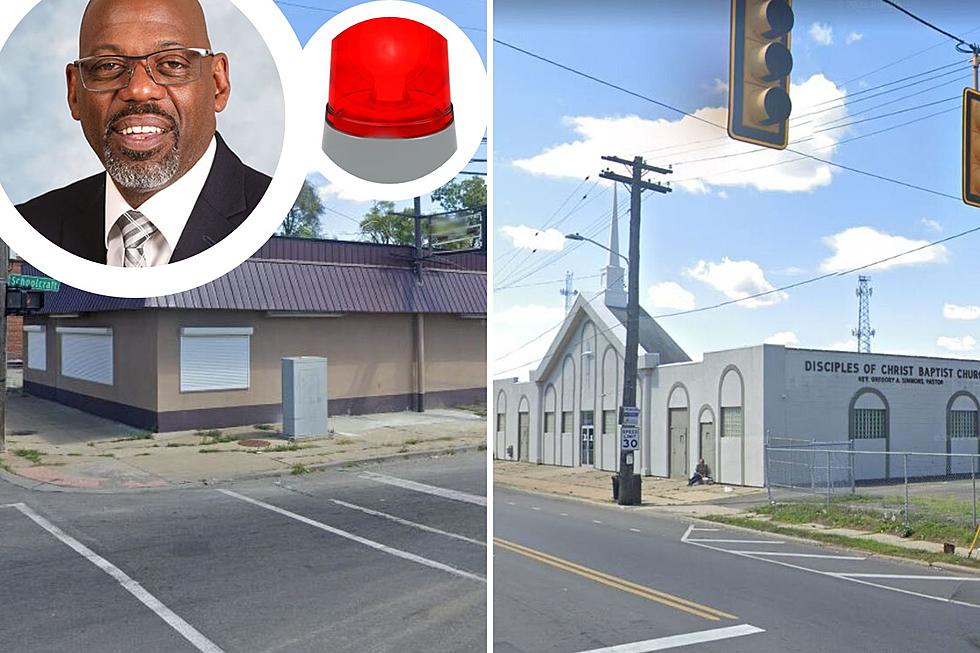 Say What? Allegedly a Prostitute Situation Makes a Detroit Police Comish Resign
Credit: Detroit.gov, Google Street View, Canva
Just down the street from the Detroit intersection of Schoolcraft Road and Schaefer Highway is the site of a woman allegedly "jumping in" Police Commissioner (District 1) Bryan Ferguson's truck.
It happened just after 7 am last Wednesday not far from the Jeffries Freeway / I-96.
Fox 2 Detroit reports Mr. Ferguson said he was "trying to kick her out."
That explanation followed what didn't work for him: asking officers, he knew, if they could help him out. They didn't.
Detroit Police Commissioner Bryan Ferguson Quotes
The weirdness doesn't stop. Channel 7 News (WXYZ Detroit) reached him last Wednesday July 12th and he described pulling over to "investigate" a woman that feared for her life, but the quotes don't really add up.
I start screaming at her: Get the F out of my truck. I was cussing — get the F out of my truck. Get out. Get out right now! She's hollering out, please help me, he's going to kill me! I said I don't even care. Get out of my truck. While I was saying that, I'm trying to push her out of my truck... well, when I went to go step out of my truck, an SUV go pulling out with white lights."
Flint Has A Witness Protection Program, Only One In MI
Ferguson (and the woman he was alleged to be involved with) was cited for indecent obscene conduct and released.
According to all of the news outlets around Detroit, he adamantly denies any wrongdoing, but submitted his resignation.
It's an unfortunate situation as Ferguson has been very involved in the community, throughout his life, according to the Detroit Police Commissioners website bio... including becoming "President of the Schoolcraft Improvement Association" in 2010.
This incident occurred along Schoolcraft Road where numerous churches are one of the few things remaining in an otherwise blighted strip of roadway. That's no slight to anyone living in or running a business in that neighborhood but seems like unfortunate irony.
Geoffrey Fieger's Bloomfield Hills Home
Here's an opportunity to see inside this beautiful home belonging to attorney Geoffrey Fieger. The house is located in Bloomfield Hills with pictures courtesy of
TSA Custom Homes
.
Did You Know, There Are Over 20 Trailer Parks People Love Around Flint?
Flint's Best Rated Trailer Parks
Kid Rock's Custom Built, Pimped Out Cadillac
This 1970s-era Cadillac Fleetwood has been modified for the one and only Kid Rock. West Coast Customs took care of the modifications, giving it plenty of over-the-top touches that scream both 'Kid Rock' and 'Detroit.'