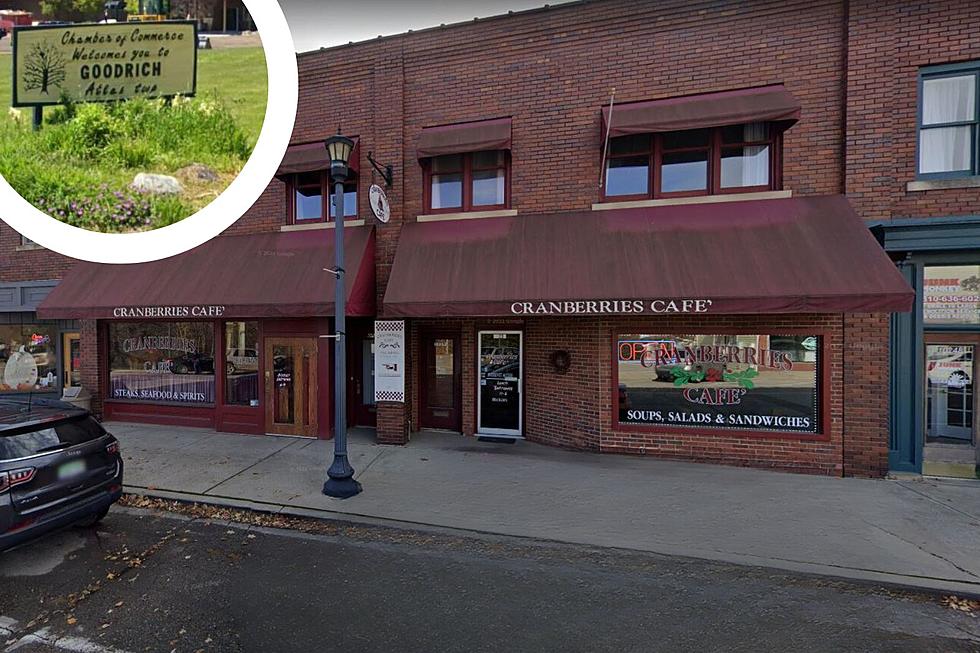 Popular Cranberries Cafe in Goodrich Has New Owner After 29 Years
Credit: Google Street View, Canva
When you think of the Village of Goodrich, you immediately think of Cranberries Cafe in downtown... and the Goodrich Martians, of course.
Now, a new chapter is about to begin for the former.
Cranberries Cafe opened in Downtown Goodrich in 1994
The very building Cranberries Cafe occupies is historic. It dates back to the late 1800s and has housed numerous businesses. When Patty Plant and her husband opened the cafe in 1994, they didn't serve dinner. That changed in 2001. (There was even a fire in 1998 that caused a closure for a short time.)
The interior design is even historic. The famous cherry wood bar is over 100 years old from an old tavern in the Upper Peninsula. The wine cooler was a historic find from Traverse City, too. (Formerly used as a flower cooler in a floral shop.)
Six Genesee Cty Businesses We Miss
Who is the new owner of Cranberries Cafe in Goodrich, MI?
The new owner is a familiar face in Genesee County. Lisa Blondell, owner of Blondie's Food & Spirits in Flint Township at Hill & Torrey Roads will take over at some point this summer.
It's great to see how passionate Patty Plant, her husband (Mitch) and business partner Bill Rausch have been while operating the business.
They're equally as passionate about the handoff to a new owner: "it was important to us that the values that Cranberries were built on - family, community, and great food and service - remain intact."
Cheers to the next chapter and new beginnings.
These Genesee Cty Restaurants Are 50+ Years Old
These Genesee County Restaurants Have Been in Business Over 50 Years.
9 Cozy Genesee County Coffee Shops to Sip & Relax
These Genesee County coffee houses have curated the perfect drink and experience just for you.
Stunning Water Views At 12 Restaurants On Michigan's East Coast
Waterfront Restaurants On Michigan's East Coast, Eastern Michigan Coastline Restaurants, Where can you eat on the water on Michigan's East Coast, waterfront michigan dining