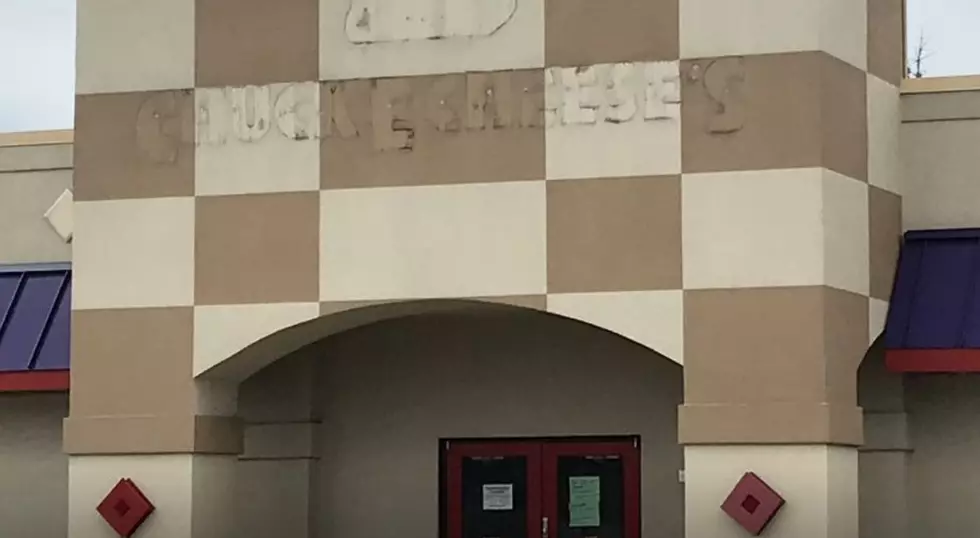 Chuck E. Cheese on Miller Road in Flint Twp. is Officially Closed
Mid-Michigan NOW via Facebook
The only location in Genesee County has officially closed for good.
According to our friends over at Mid-Michigan NOW, it appears as though the Chuck E. Cheese on Miller Road in Flint Township has permanently shut its doors.
We told you back on June 12th that the pizza/arcade chain, which has been around since 1977, was close to declaring bankruptcy after digging itself into $1 billion of debt and was asking lenders for a $200 million loan to stay afloat.
What a shame. I know that, in recent years, there have been numerous incidents where the police were called, but we have to remember that it's the ADULTS who ruined it for everybody, not the kids.
Gotta give them credit, though, for sticking around through our childhoods and our children's childhoods. That's pretty impressive. I was a fan of their pizza delivery ruse that they started when the pandemic hit - they listed themselves as Pasqually's Pizza & Wings, which was a "ghost kitchen." Their food received rave reviews, and then we found out that we were all actually eating pizza from Chuck E. Cheese.
Brilliant. Thanks for the decades of memories, Flint location, including our son's 8th birthday party back in the winter of 2014. He loved it.
Farewell, Flint Twp. Chuck E. Cheese