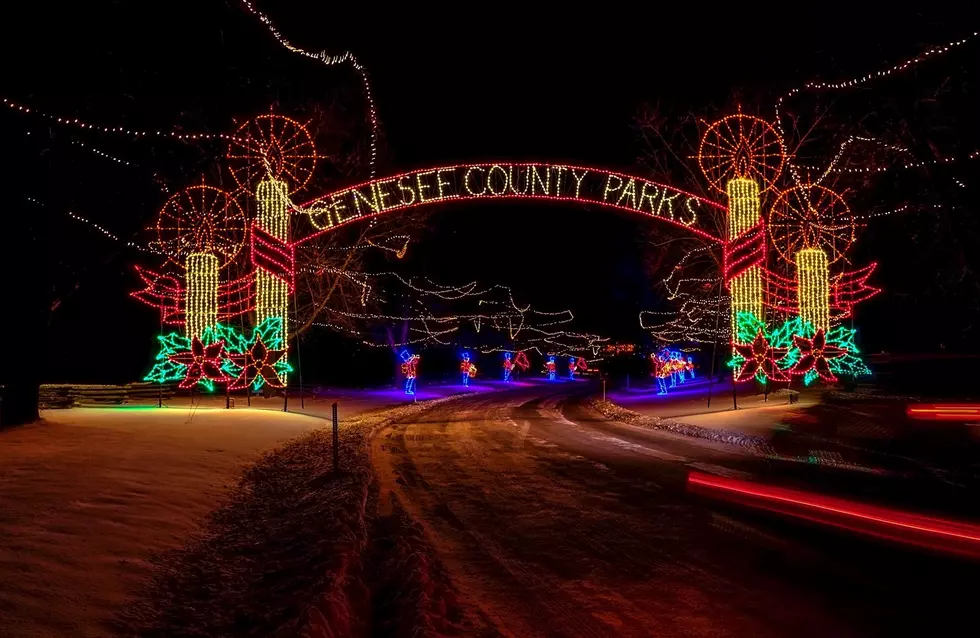 Christmas at Crossroads Village is All Drive-Thru This Year
Crossroads Village and Huckleberry Railroad via Facebook
As you probably could've guessed, Christmas at Crossroads is happening this year, just a little bit differently.
Just like so many other businesses, Genesee County Park's Crossroads Village and Huckleberry Railroad have been adapting to temporary circumstances with COVID-19. Instead of the traditional Halloween Ghosts & Goodies, they changed the event to a drive-thru.
And now, for Christmas at Crossroads, they're doing the same thing - you'll be able to drive around the grounds and enjoy the beautiful light displays.
Join family and friends for an evening drive, through historic Crossroads Village - magically lit by over one million twinkling lights. See displays of your favorite holiday scenes as Christmas music fills the air. Carry on your tradition or make new ones this year with Crossroads Village's Holiday Magic Drive-Thru.
The dates are November 27th thru the 30th, and then December 4-7, 11-14, 17-24 & 26-30.
Personally, I grew up with a handicapped mom, so I was very well-versed at drive-thru events. Pushing a wheelchair ANYWHERE is tough (Disneyworld was AWFUL), so I've always loved this option. They've done it in years past, so it's nothing new. They're just adding more dates and taking away the walk-thru option this year.
Looking forward to it! Thanks, Genesee County Parks, for bringing it to us in a year in which we need it the most.
Enter your number to get our free mobile app
SEE MORE: Michigan Tunnel of Trees Tour