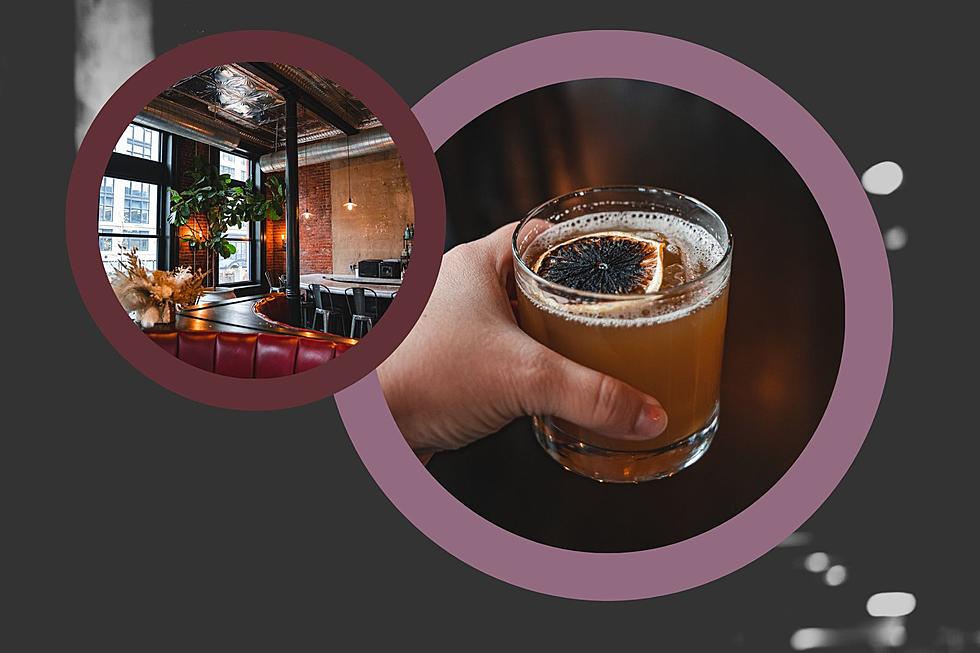 One of the 10 Best Cocktail Bars in America is Right Here in Michigan
Credit: Wright & Co Facebook, Canva
One of the Top 10 Best Cocktail Bars (and restaurants) in the United States has been named in Michigan.
Rarely does a bar or restaurant move you to feel the surroundings of the inviting space they've created.
See PICS: Seven Years Ago, a Clarkston Restaurant is Destroyed by Fire
Craft cocktails in an elegant, historic building
Wright & Co. at 1500 Woodward Avenue in Detroit has been named one of the best cocktail bars in the country by Far and Wide, but it's so much more than wonderfully crafted cocktails.
The building is historic. Completed in 1891 for a music instrument company. A few years later, it was home to the Wright-Kay Jewelry Firm (1920-1978)
Since the Summer of 2014 they've been crafting fine drinks and small plates.
Wright & Co offering unique views of Woodward Avenue while you sip.
The second floor of 1500 Woodward is home to Wright & Co. Take a look inside and notice the view of Woodward Avenue.
A larger view of the dining room. Notice the long bar in back.
Hours of service and menu
Tuesday through Thursday hours 5pm - 11pm
Friday 5pm - 12am
Saturday 4pm - 12am
Closed Sunday & Monday
The menu is creative with starters like Pork Belly Beef Sliders, House Spiced Nuts or Artisanal Cheese Board. Plates, meant to be shared, highlight seasonal menu items:
Wild Ahi Crudo
Fried Avocado
Italian Oyster Mushrooms
Grilled Sea Scallops
Udon Carbonara and more
For the lifelong pessimists about Detroit's revival, Wright & Company is another fine example of how the city continues to grow, despite you.
Detroit's Historic Bishop Mansion Lists at $9M
This massive, 32,000-square-foot mansion in Detroit's Palmer Woods District was built about 100 years ago.
It's not only served as the primary residence for Archbishops of the Archdiocese of Detroit, but it has also been owned by Detroit Pistons star John Salley.
Henry Ford's Grosse Ile Home, Built in 1939
Take a look inside Henry Ford's Grosse Ile home, built in 1939. It's a home that's dripping with charm, reflecting the style that was typically found in homes built in that era.
Ford's home recently hit the market for just under $1 million.
Stunning Water Views At 13 Restaurants On Michigan's East Coast
Waterfront Restaurants On Michigan's East Coast, Eastern Michigan Coastline Restaurants, Where can you eat on the water on Michigan's East Coast, waterfront michigan dining