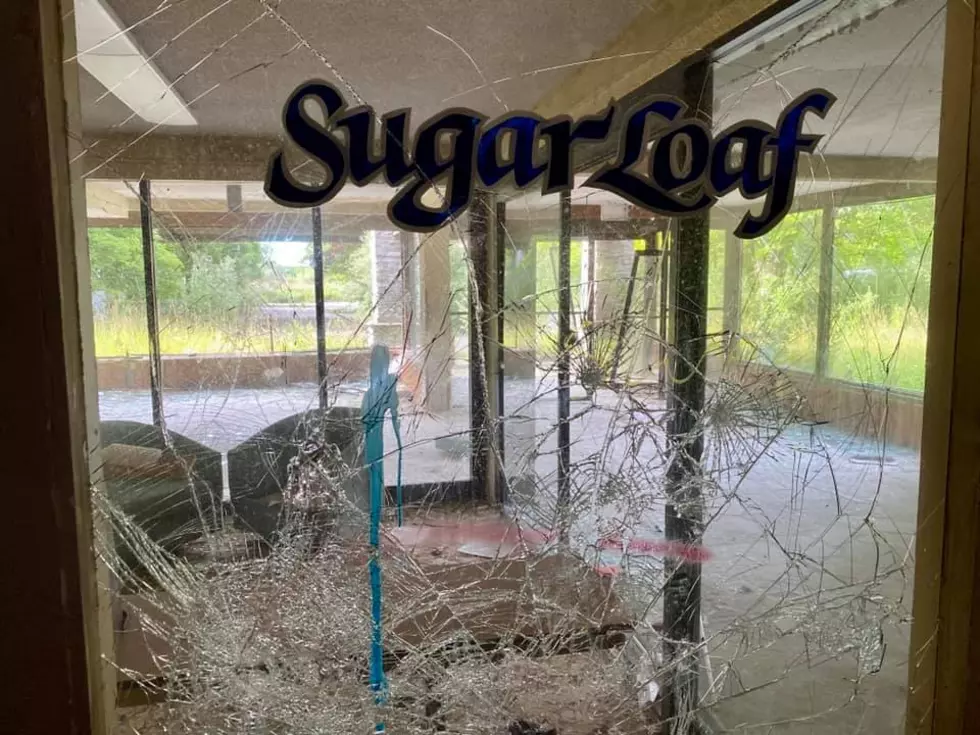 Abandoned Sugar Loaf Resort Sold and Set for Demolition
Photo: Courtesy of Riley Fagan
What once was the hottest place to ski in the Midwest, is now set to be demolished.
Sugar Loaf Resort, the ski lodge located near Traverse City, was a hot spot for skiers in the 1970's, and offered a hotel, condos, ski school, and of course a fabulous ski lodge. The place was always busy with visitors from around the country, until it went quiet in March of 2000 and activity fell silent at the once busy ski resort.
Enter your number to get our free mobile app
A few months ago we gave you a glimpse into the now abandoned resort. Left behind were files, furniture, and even skis. Owner Jeff Katofsky of Sweet Bread LLC, who purchased Sugar Loaf in 2016, promised  to invest $134 million into the resort and turn it into a thriving destination in Leelanau County. That never happened and the property has sat idle.
Now, according to a warranty deed recorded Monday by the Leelanau County Register of Deeds, the property has a new owner, and some new plans. According to the Traverse City Record Eagle, the property has been sold to a private buyer listed as SPV 45 LLC.
According to the report, the new owner plans to demolish the vandalized hotel and clean up the resort. There is no word on what the plans are for future construction or businesses. They state that the demolition of the hotel and clean up of the property will start once plans, bids and permits are in place.
It's hard to believe a once thriving resort that saw 3,000 to 4,000 skiers a day, and was once the largest employer in Leelanau County according to Powder.com, has stood vacant for 20 years. Locals in the area have waited a long time for someone to come along and hopefully revitalize the property. Cleveland Township Supervisor- Leelanau County Tim Stein feels good about the news after years of promises from former owners. "This time feels different", Stein said. "I have hope this time," he said. "I really have hope."
Take another look at what's left of Sugar Loaf Resort.
UP NEXT: Take a Look Inside the Abandoned Sugar Loaf Ski Lodge in Michigan