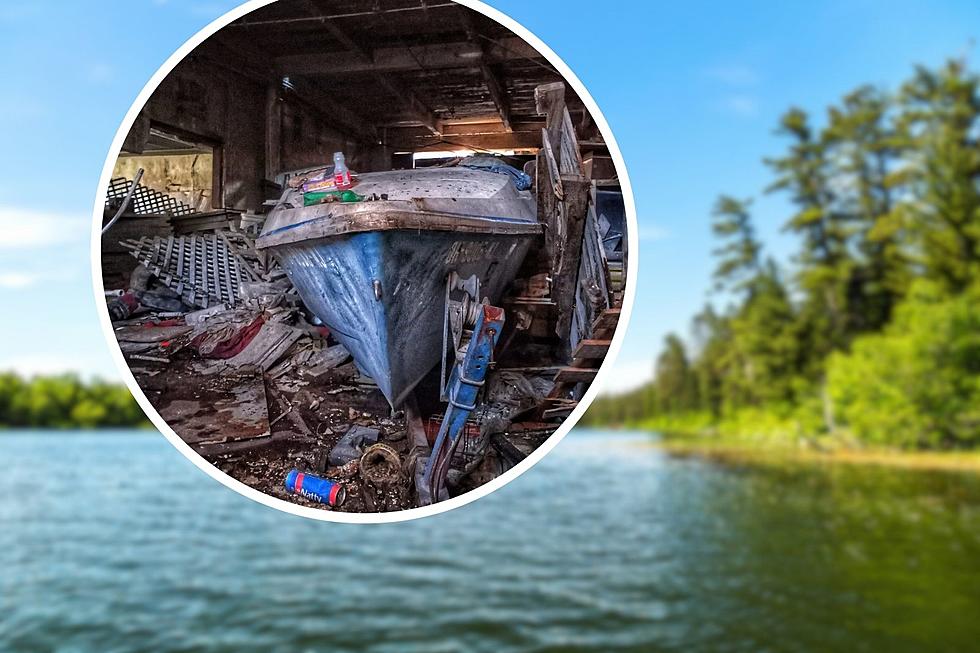 Popular, Abandoned Lake Life: Take a Look at Michigan's Old Decaying Boats
Credit: Corri Lynn Facebook, Canva
There's nothing like being on the water in Michigan. Whether you're on the Great Lakes or one of the hundreds of inland destinations, we don't often think about the possibility of abandoned boats in the state.
See Also: Funny & Ironic Spelling Error in Front of Michigan High School
Abandoned Boats Around Michigan
In the world of urban exploration around Michigan, boats have been "discovered" around the state and they look like creepy remnants of a movie set. We won't disclose where these are located, of course.
There is so much "lake life" to be had around the Mitten with wonderful experiences like speed boating, fishing, water skiing and dining with the most beautiful views. It's weird to think marinas and personal boats would be left sitting outside or indoors to rot.
Other Abandoned Places Around Michigan Worth Seeing
By seeing, we mean in pictures, of course. It's amazing what people leave behind. It's apocalyptic, yet naturally artful in most cases.
Take a look at the strange beauty of these abandoned watercraft. A special thanks to Corri Lynn on Facebook for letting us share. Of note, the Coldwater Lake Marina is included in some of these pics. and is still in business.
**Urban exploring can be dangerous and, in some cases, it's illegal. Urban exploring should only be done with the permission of the owner. 
Abandoned Lake Life: Michigan's Old Decaying Boats
Boats from around the state of Michigan discovered, abandoned near water and on land.
LOOK: The Abandoned Former Kmart Headquarters In Michigan
Sitting in Troy, Michigan now. See what remains of the former chain store mega giant, below.
Abandoned Homer Lanes Bowling Alley
Michigan Lakes With Weird or Creepy Names
Lakes Around Michigan with Names that Sound Strange, Creepy or Like a Horror Movie