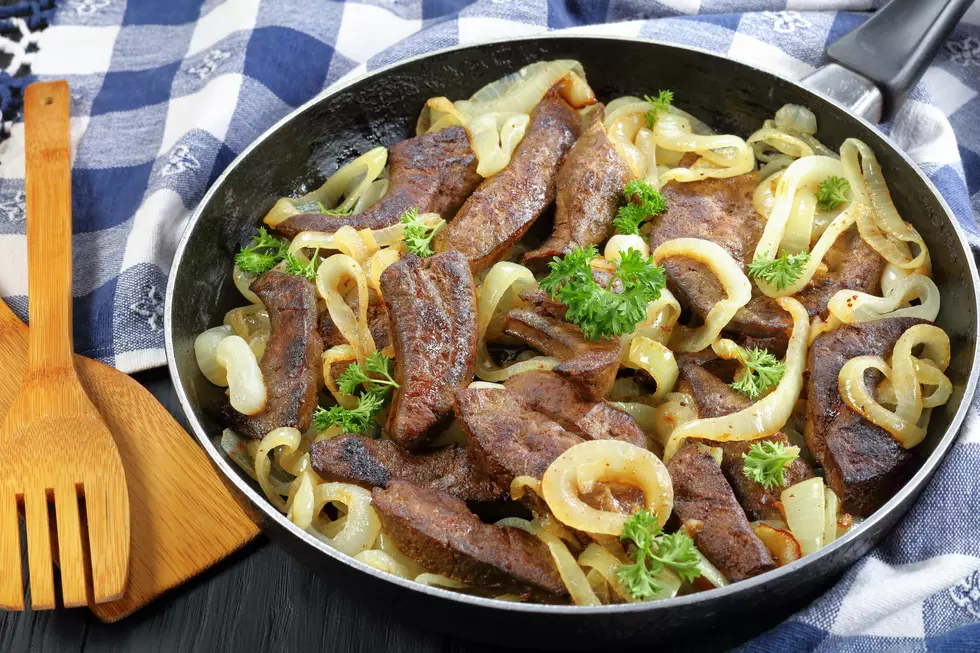 Yuck or Yum? 12 Best Liver & Onions Restaurants Around Greater Flint
from_my_point_of_view
When I think of the smell or taste of liver & onions as a meal, I'm not gonna lie, it inspires my gag reflex. Some think it was started in Michigan, but no (these foods were). My sister used to love it so much as a kid. So, my mom would make it for her, but wouldn't make me eat it (bless her heart). Then, when mom was pregnant with my youngest sibling... she made it again and, um... got sick. It was never made in our house again. That said, I know a lot of people LOVE the cholesterol-laden liver & onions.
Is liver and onions a healthy meal?
I'm not a doctor, but a meal of liver & onions is known to be high in cholesterol. It's been said to have other benefits like preventing anemia, support fertility, etc. I mean, it's an animal organ -- if you're eating a Flint-Style Coney Island (made of beef heart and ground hot dogs, mostly) you'll probably not care anyway.
Beloved, Iconic Coney Shop Getting A Second Life In Downtown Flint
Where's the best liver and onions meal around Mid-Michigan?
Only a handful of restaurants & diners around Genesee, Lapeer, Shiawassee, Saginaw and Tuscola Counties serve liver & onions. Most of these places have rave reviews of the most cholesterol-y dish. If anyone in your family or group of friends doesn't eat liver & onions, you'll be happy to know all of these places serve many other dishes, too.
Best Liver and Onions Restaurants in Greater Flint, MI Area
Best Liver and Onions Restaurants Around Genesee, Shiawassee, Saginaw and Lapeer Counties, MI
20+ Good Eats: Genesee County, MI Restaurant Bucket List
Best Bars and Restaurants In Genesee County, MI
These Michigan Restaurants Have All Sadly Closed Since Appearing on National TV
You'd think an appearance on a national TV show like Diners, Drive-Ins, and Dives or Restaurant: Impossible would guarantee success for a restaurant.
That hasn't been the case for these six restaurants, all of which have closed after being featured on national television.