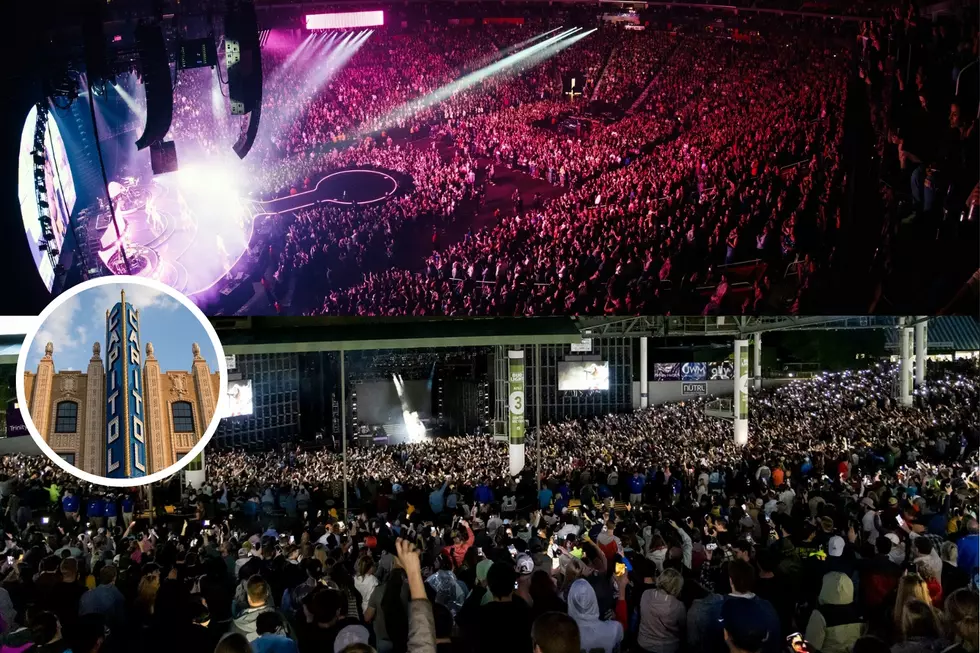 Who Was the First to Perform at These Popular Michigan Venues?
Capitol Theatre, LCA, Pine Knob via Facebook / Canva
Depending on where you live in Michigan, you're probably within driving distance of great live music. We decided to look into 10 popular venues throughout the state and find out who had the honor of being the first to usher in a long, rich history of music.
From 1929 to 2017
Our digging unearthed nearly 100 years of performances throughout the state and as you can imagine, record-keeping hasn't always been a priority.
For instance, there seems to be a bit of a discrepancy about which band was the first to take the stage when Flint's world-famous Machine Shop concert lounge opened its doors back in 2002. Our Tony Labrie and Machine Shop owner Kevin Zink have different memories about the venue's opening night and Zink notes that many bands have laid claim in recent years to being the Shop's inaugural opening act.
Sadly, there are also no records available about Flint's historic Capitol Theatre.
From Dinah Shore to Kid Rock
Music has certainly changed a lot over the last century. While crooner Dinah Shore (ask your grandparents) gets credit for helping Flint celebrate its 100th birthday back in the early 1900s, Michigan rocker Kid Rock gets credit for being the first to perform at a newly-minted Little Caesar's Arena in Detroit just a few years ago.
I'm proud of myself (and a little bit woozy) for somehow including Dianah Shore and Kid Rock in one paragraph without the earth caving in.
Take a look at the pictures below and feel free to let us know if you can shine some light on any other venues across the state.
Who Was the First to Perform at These Popular Michigan Venues?
We took a look at 10 major venues in Michigan and did a little digging to find out who was the first to take the stage.
Michigan State Historic Sites In Genesee County
The State of Michigan has deemed these places historical sites.
Genesee County's Most Dangerous Intersections
Here are the 10 worst intersections in the Flint area. See if you agree with the list, compiled by
Michigan Auto Law.