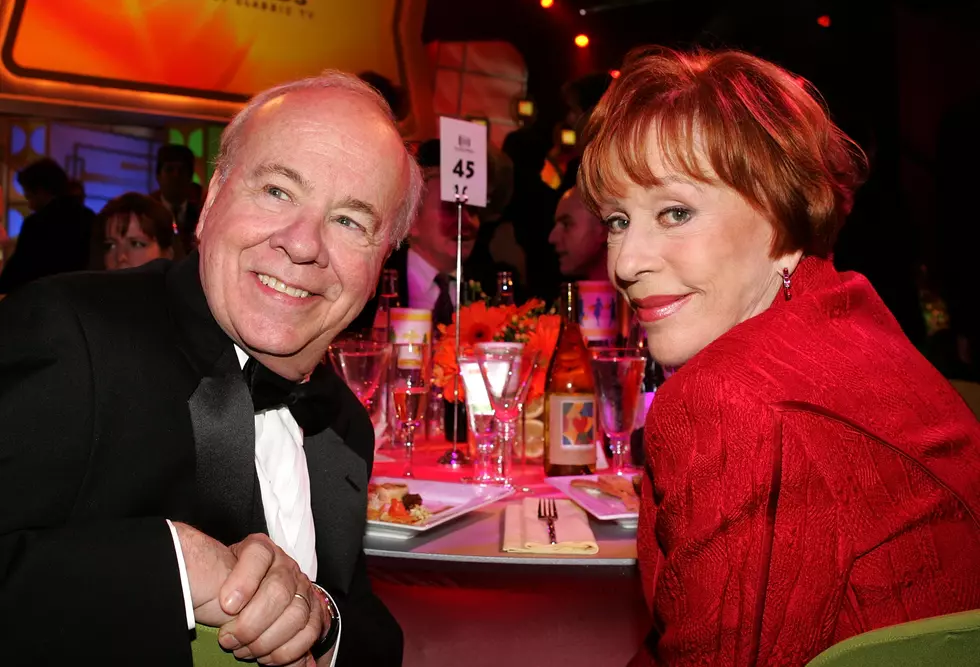 Tim Conway, Star of 'The Carol Burnett Show,' Passes Away at 85
(Photo by Vince Bucci/Getty Images)
The Emmy and Golden Globe Award-winning actor portrayed characters such as the Oldest Man and Mr. Tudball that left his co-stars unable to "hold it together" and breaking into laughter along with the audience of the show. During an interview in 2013, Carol Burnett had commented, "Tim's goal in life was to destroy [costar] Harvey Korman," said the Hollywood Reporter.
Conway appeared as a guest star on The Carol Burnett Show for eight seasons before becoming a regular in 1975. He also appears on McHale's Navy, and many would be surprised to know he voiced Barnacle Boy on Spongebob Squarepants.
Movie credits include The Shaggy D.A., The World's Greatest Athlete, The Apple Dumpling Gang, and The Apple Dumpling Gang Rides Again to name a few. We'd be remiss to not mention one of his most memorable characters to many -- Dorf. Many are at least aware of the character due to all the commercials that aired for the home video Dorf on Golf.
Conway married second wife Charlene in 1984, and shared 7 children with his first wife Mary Anne. His death comes just after his daughter Kelly and wife Charlene had been fighting over his care. In April of this year, they settled their differences and Charlene was appointed a conservator of her husband.
In a statement relayed to USA TODAY by her representative, Steve Sauer, Burnett said she was "heartbroken" to hear of Conway's death.  "He was one in a million, not only as a brilliant comedian but as a loving human being," she said. "I cherish the times we had together both on the screen and off. He'll be in my heart forever." As in many of ours. Thank you for the laughs, Mr. Conway.