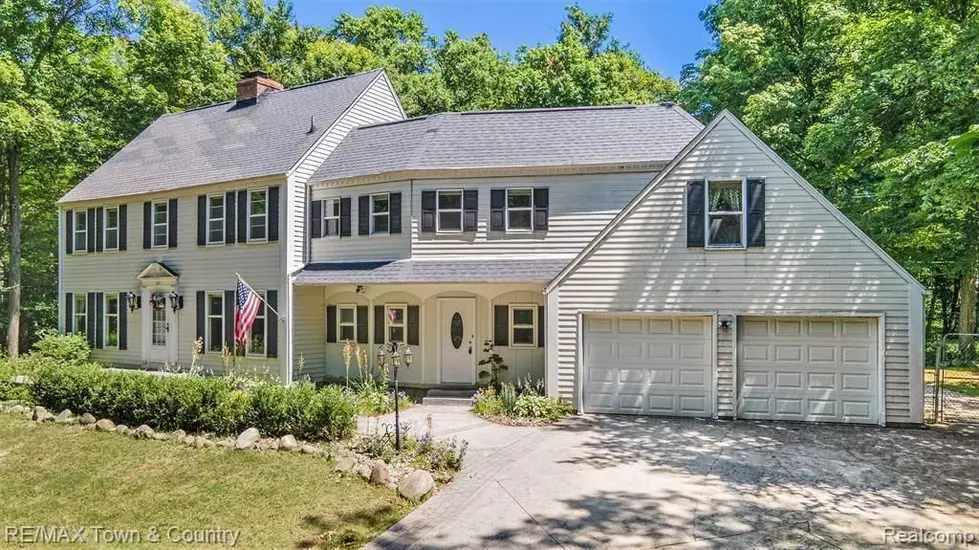 This House in Flushing Actually Has a Sweet Indoor Pool
Kari Hartley REMAX Town & Country
---
You'd never know it driving by this home on Morrish Rd. in Flushing, but this house actually has a very cool indoor pool.
SEE ALSO:  Step Inside One of Michael Moore's Former Michigan Homes
There's something intriguing about an indoor pool. It's something I dreamed of having when I was a kid until my parents told me I'd have to be a doctor or a lawyer in order to afford it. But in reality, this home on Morrish Rd between River and Potter in Flushing only lists for $425,000 so it may be within reach for people without a bunch of letters behind their names.
A Fixer-Upper? - Maybe, Maybe Not
You may take a look at some of the pictures below and immediately think that the kitchen needs to be updated. Yes, the cabinets are indeed dark, possibly finished in walnut. But can we please get past the notion that all kitchens must be drowning in white? This home's kitchen has plenty of personality and seems to give off warmth. And if you ask me (which obviously you did not) not all cabinets, countertops, and floors need to be stark white.
Bathroom Made for Royalty
Take a look at the home's main bathroom. It may seem like an odd design to place a bathtub in the middle of the room, but you could feel like a king or queen settling in for a luxurious bath in this palatial bathroom.
Speaking of bathrooms, there are five-and-a-half of them, complementing the home's four bedrooms.
Take a look at the pictures below and let us know what you think.
Wow - This Flushing Home Has a Beautiful Indoor Pool
Seven Michigan Things You Could Blow Your Money on if You Won the $1.6B Powerball Jackpot
From turkeys to sports teams to iconic properties, $1.6 billion would go a long, long way. Here are just a few ways to spend your money if you're a big Powerball winner.
Inside Nostalgic 1930's Vassar Theater
Take a little step back in time. The
Vassar Theatre
has been a fixture in the town of Vassar, Michigan since it opened its doors to moviegoers in 1937. Updated in 2019, the theater is currently on the market for $275,000.
The 300-seat theatre includes four separate restrooms, with two of them being timelessly unique with gold and silver tile work that was
imported from Europe.
There is also an adorable classic candy/concession counter that will instantly take you back in time to being a kid again.
Take a look inside.