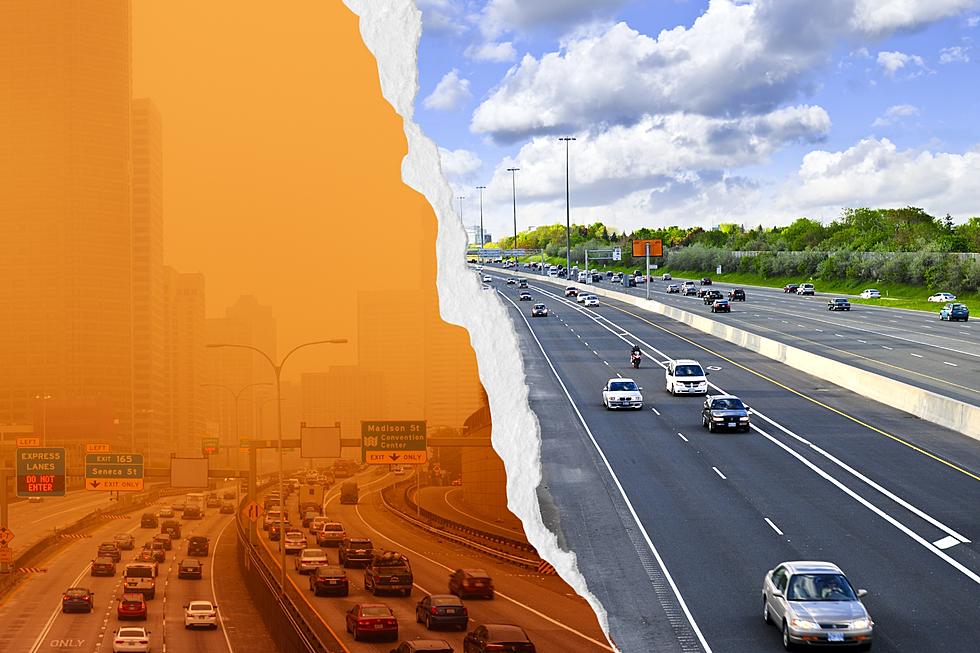 The Wildfires Are Here Too – How Does This Impact Michigan's Air Quality?
Canva Pro
While over 100 million Americans are under an air quality alert due to wildfires burning in Canada, fires in Northern Michigan are also having an impact on your air quality.
Second Worst Air Quality in the World
On Wednesday (6/7), Detroit was ranked second for the worst air quality in the world, according to the IQAir Quality Index, which measures air quality in cities around the world. Delhi, India was first, but for a period Wednesday morning, the Motor City's air quality was worse than it was in New York City - and most of us have seen the orange haze that has been blanketing the sky in New York over the last several days.
Michigan's air quality - or lack thereof - has not only been impacted by hundreds of wildfires burning in Canada but also a wildfire that has burned hundreds of acres in Northern Michigan. Although that fire is now contained, officials with Michigan's Department of Natural Resources are preparing for the possibility of future fires, due to extremely dry weather conditions.
What Caused the Massive Fire in Northern Michigan?
According to the DNR, the massive wildfire that burned thousands of acres in Crawford County was started by a campfire on personal property. That fire, which quickly grew out of control due to extremely dry weather conditions, burned three buildings and closed a portion of I-75 over the weekend.
Click here to see pictures from the massive wildfire in Northern Michigan.
First Time Alerts Have Been Issued Due to Smoke
Jim Haywood is a meteorologist with the Michigan Department of Environment, Great Lakes and Energy. He tells CBS Detroit that while provisions have been in place since the early 2000s to issue air quality alerts for fine particulate matter due to smoke, this is the first time alerts have been activated.
$3 Million Michigan Playground Estate with Resort Style Pool & Room for 20 Cars
Cars lovers listen up! For those who love resort-style living, this one is for you! The best part is we are talking about just one home. This Rochester, Michigan home is on the market for $3M and is loaded with extras you could only dream of. Love cars? There's room for 20 of them. Enjoy wine? It has its own wine cellar with a tasting room. Did we mention a pool and backyard area that resembles a 5-star resort? It has that too. Take a look at this masterpiece.
See Pictures From the Tornado That Devastated Gaylord, Michigan
A rare tornado ripped through the small Northern Michigan town of Gaylord on Friday. The twister left at least one person dead, more than 40 injured, and a trail of destruction to property.
The Gravesite of James Vernor (Creator of Vernor's Ginger Ale)