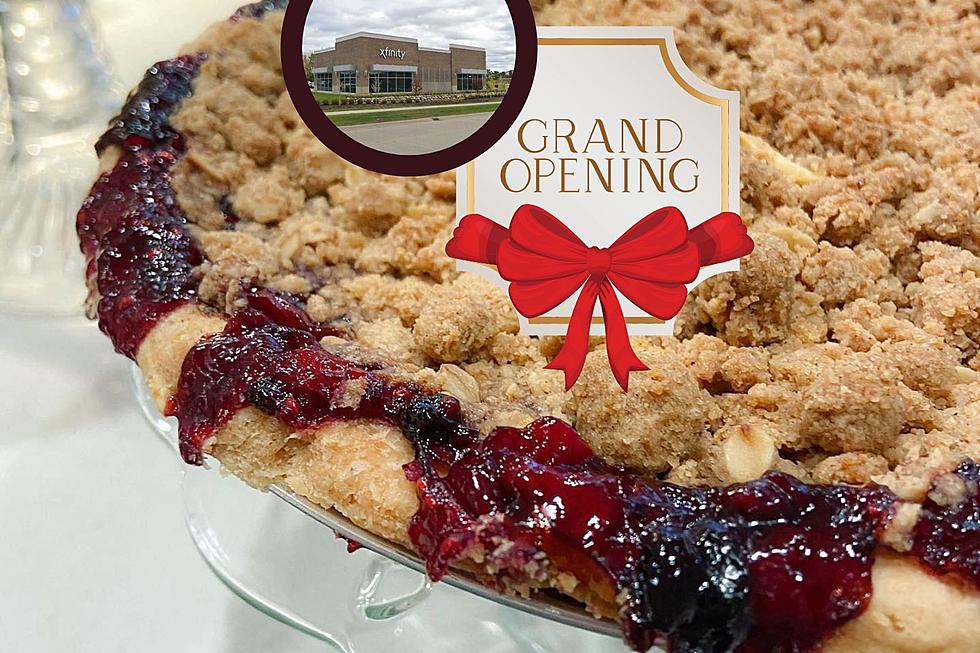 Sweetie Pie: Popular Achatz Opening New Store for Michigan
Credit: Achatz Handmade Pie Co. Facebook, Canva
Recently Achatz Handmade Pie Company, with locations all around Metro Detroit, was named the best pie in Michigan. It's hard to disagree when everything they make is homemade.
Their most famous pie is the Michigan 4-Berry. It's even available in cheesecake form.
See Also: The five types of women you'll meet every fall in Michigan.
Grand Opening of New Achatz Handmade Pie Company Project
With several Achatz locations around Southeast Michigan, a grand opening is in the works for Pie Collective by Achatz in Bloomfield Hills, MI.
The official grand opening is set for September 9th at 1pm.
Where is the new Pie Collective by Achatz located?
1983 S Telegraph Road, Bloomfield Hills, MI 48302. There's a Xfinity store in the same plaza.
Just across Telegraph Road is Carl's Golfland if that helps you place the area.
Achatz has been in business since the early 1990s.
Pie isn't all they do
Every single thing they make is homemade and it tastes like it, too. Sure, you might have to pay a bit more (especially for shipping), but the flavors and creativity are unmatched.
From savory chicken or beef pot pies, pie-rogies, soups and even mac & cheese... they have a flavor to match any craving.
Even more traditional pies like apple, cherry, peach have a rich flavor you can't find at the grocery store. And for those with the ultimate sweet tooth, look out for the Faygo Rock & Rye Pie, too.
Congrats on your new location and continued success, Achatz.
10 Best Brunch Restaurants in Michigan
The best brunches around Michigan are perfect for any day.
What Does Premium Outlets in Birch Run, Michigan Look Like Today?
Michigan's most legendary outlet mall opened in 1986, located just off I-75 approximately halfway between Flint and Saginaw. The mall was originally named Manufacturer's Marketplace/Prime Outlets at Birch Run.
Henry Ford's Grosse Ile Home, Built in 1939
Take a look inside Henry Ford's Grosse Ile home, built in 1939. It's a home that's dripping with charm, reflecting the style that was typically found in homes built in that era.
Ford's home recently hit the market for just under $1 million.