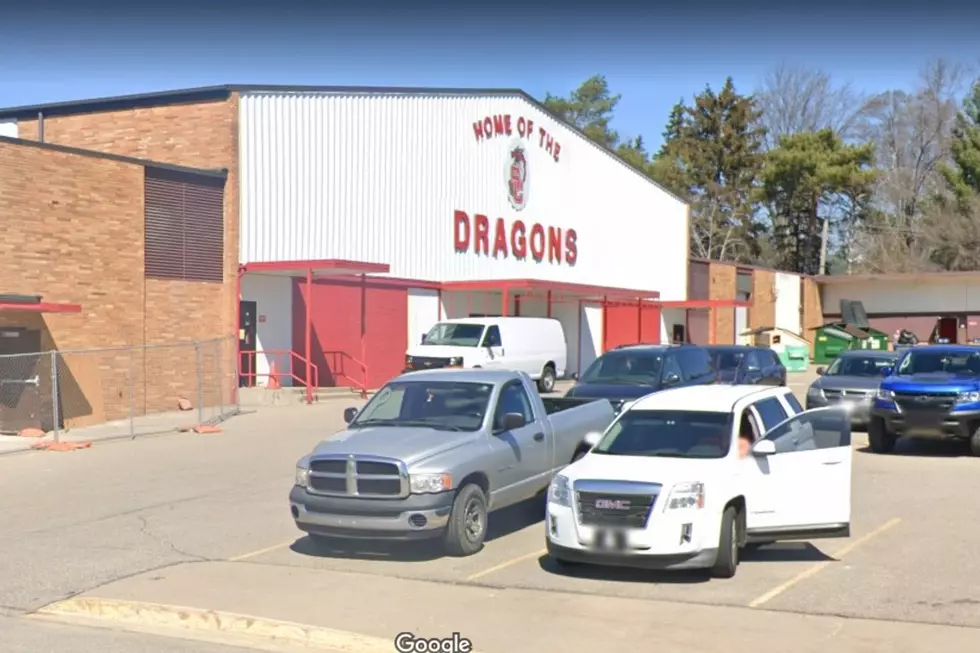 Swartz Creek Schools Address False Accusations After Rumors Flood Social Media
Google Maps
As can often happen on social media, rumors began to fly on Facebook on Thursday (10/6) about staff members and alleged misconduct at Swartz Creek High School.
Rumors can often "take on a life of their own" as speculation and personal grievances began to take over various social media pages.
Privacy Laws Protect Students and Staff
Swartz Creek Superintendent of Schools Rodney Hetherton quickly quashed the notion that schools should identify students or staff members that are under disciplinary review, saying, "SCCS will not communicate with you about specific student or staff incidents because of privacy laws."
The school's policy is much like those employed by private and publicly held businesses that protect their employees' rights.
Hetherton's address to parents is printed below in its entirety.
As you know, social media posts are often filled with rumors and misinformation. The following items are a list of reminders on what SCCS will and will not communicate to the public and how to deal with communications:
SCCS will communicate with you about student and staff learning, student and staff activities, and student and staff safety concerns.
SCCS will not communicate with you about specific student or staff incidents because of privacy laws.
Student and staff allegations are always thoroughly investigated. SCCS always follows due process, board policy, administrative guidelines, and State and Federal law. Investigations do not imply guilt or innocence.​​​​​​​
If you have a student concern, please call or email the building principal. If you have a staff concern, please call or email HR (Human Resources). Student discipline and personnel matters are confidential and can not be shared.
Please continue to have conversations with your students and family about social media posts. When speaking directly about SCCS students or employees, please monitor posts to ensure they do not cross over into libel or slander.
Thank you so much for your continued support and understanding! Have a great Homecoming weekend!
Rodney R. Hetherton, Superintendent
Abandoned Detroit Zoo
Remember the Belle Isle Zoo? Sadly the property has been neglected - and all but forgotten - since its closing in 2002.
WARNING: Under no circumstances should you enter this property. By doing so you risk bodily harm and/or prosecution for trespassing on private property.
$8.9 M Franklin, Michigan Estate is Entertaining Sports Lover's Dream
Some homes are just made for a good time, and this is one of those homes. This $8.9 million estate screams entertaining with multiple kitchens, indoor sports courts, outdoor resort-style lounging, and enough indoor space to throw one heck of a party or two. The estate has not only an indoor basketball court but also an outdoor pickleball court. There is plenty of space to entertain outdoors with multiple dining areas surrounding the professional hardscape that surrounds an oversized pool that looks over a tennis court and outstanding grounds. Did we mention the Owner's Wing? Yes, a whole wing with everything you need and more including a morning bar. Take a look inside this mansion with 21,516 square feet of living space that included 5 bedrooms, 6 full and 6 half bathrooms.
Check Out All These Kid-Friendly Museums in Michigan
Whether you're looking for local children's museum where you can take the kiddos for an afternoon, or looking for an excuse to take a road trip to another part of the state, Michigan offers a wide selection of kid-friendly museums where you and the family can lose yourselves.
Sweet Bloomfield Airbnb Comes With Indoor Pool and Tennis Court
This amazing Airbnb in Bloomfield Hills features an indoor pool, indoor tennis court, multiple bars, and more!