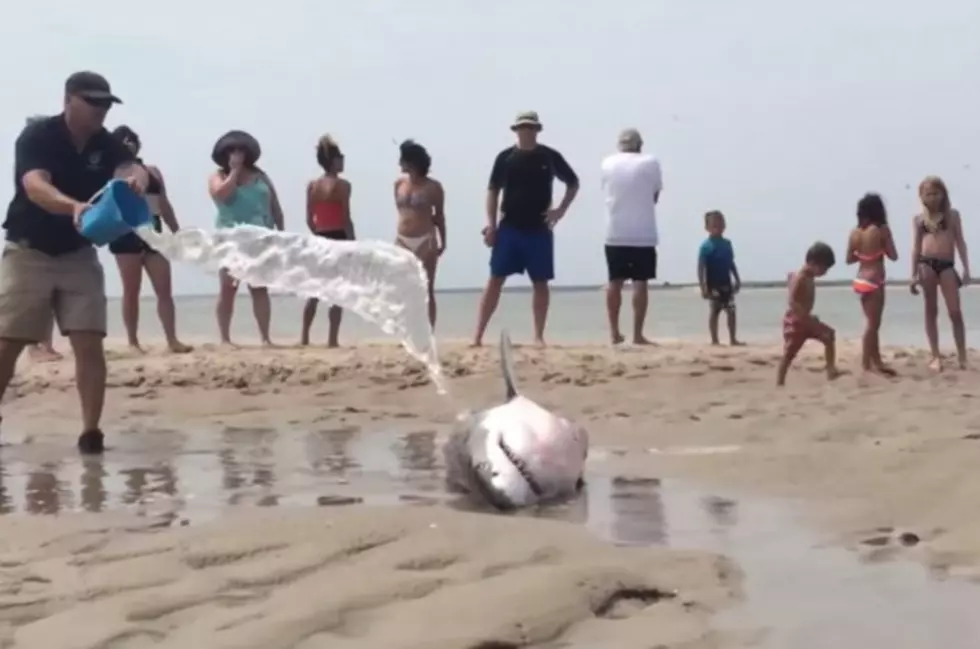 Stranded Great White Shark Rescued by Beachgoers [VIDEO]
Mike Bartel via YouTube
Poor little guy! He was trying to catch some seagulls when he beached himself.
Beachgoers in Cape Cod, Massachusetts were shocked to find a juvenile great white shark laying on the beach earlier this week. Animal rescuers were called to the scene, where they threw water and ice on the shark to revive it. The shark was then safely dragged back out to sea by a boat.
I'm all about human-to-animal compassion, and I thought this was such a beautiful story!