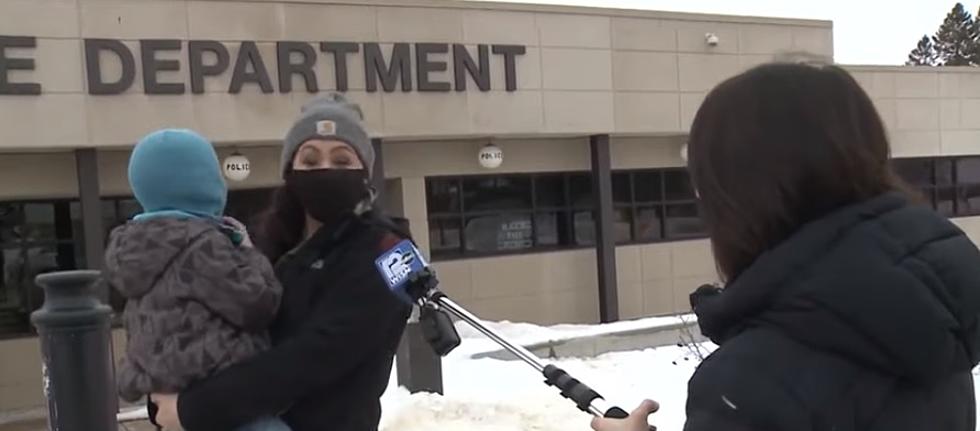 Snowplow Driver Rescues Barefoot Boy [Video]
WISN via YouTube
A snowplow driver was hard at work clearing the streets  when he found a child wandering around alone at 4 a.m. 
David Gehrke is being called a hero for saving the five-year-old boy in subzero temperatures. This happened late last week in West Bend, Wisc.
Maddox Pierce was freezing because he was wearing his pajamas and had no shoes, hat or coat on when Gehrke spotted him on the street. He picked the little boy up and worked on warming him up by putting his own coat on him and blasting the heat in the truck. When he turned Maddox over to police, he told them he was scared because he thought he was home alone, so he was walking to his grandpa's house. But it turns out, his 14-year-old aunt was at home babysitting while his mom was at work.
Police have awarded Gehrke a certificate of appreciation for saving Maddox, but he's just happy knowing the kid is okay. "Awards are great," he says, "but the biggest reward I got is when I handed that child to the police to know that the child is safe."
LOOK: 20 tips to help your houseplants survive the winter