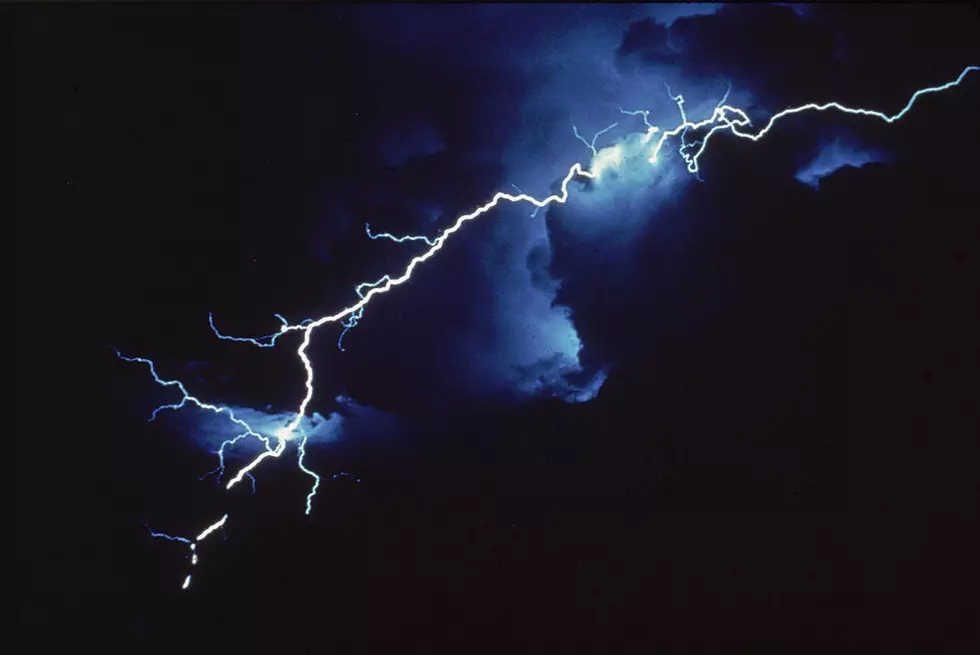 Severe Weather Tonight, 30 Degree Temp Drop By Friday
Getty Images
Today has been feelin' hot hot hot, for sure - temperatures reached above 90 through most of southeastern Michigan. And, as always in the mitten state, be prepared for a BIG change overnight.
The first thing we'll see is the possibility of severe thunderstorms between midnight and 6 AM tomorrow.
We're seeing what's leftover of Tropical Storm Cristobal make its way up, and possibly bringing us a severe thunderstorm tonight. One of my friends in North Dakota said that these storms were particularly nasty, and urged me to bring in anything from outside that isn't anchored down.
The next round of storms will move through tomorrow afternoon, with an even higher risk for strong winds and possibly a tornado.
Behind those storms are cooler temperatures (the hot vs. cold air is a breeding ground for severe storms, hence the cooldown). We'll go from temperatures in the 90s to temps in the upper 60s by Friday and throughout the weekend.
If you're a warm-weather junkie like me, never feat; pool-friendly temps will be back by early next week.
The app I have on my phone is called Tornado from the American Red Cross. It sends alerts based on your location, and you can toggle your options to be personalized to you. We don't have a weather radio (yes, we know, we should), but this works for now.
Enter your number to get our free mobile app
KEEP READING: What to do after a tornado strikes