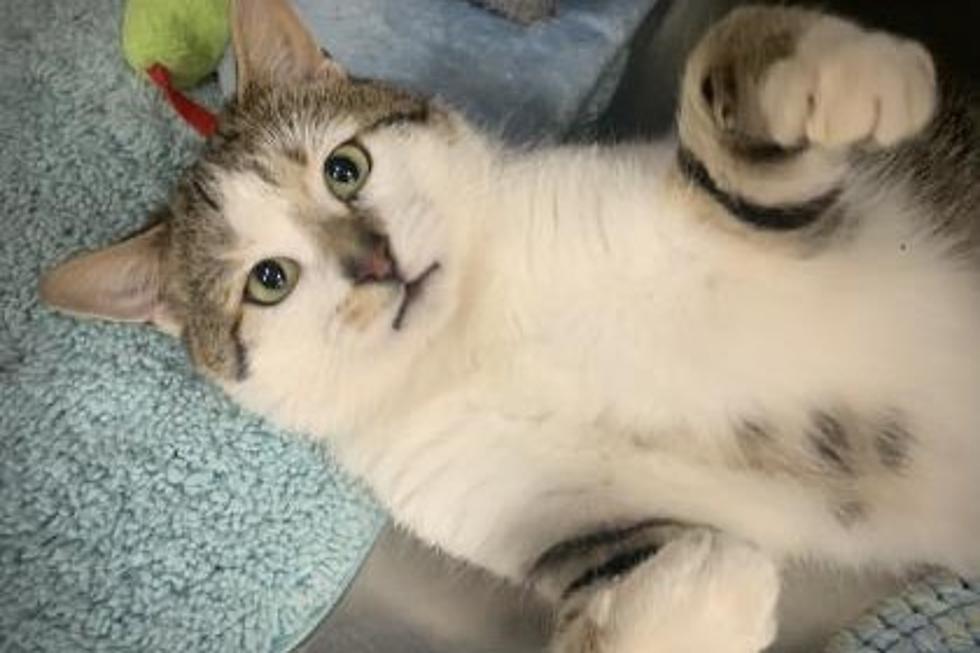 Rocky Could be the Purrrfect Addition to Your Family: Tuesday Tails
Humane Society
Each week we're showcasing one of the adorable animals looking for their "furever" home at the Humane Society of Genesee County with our Tuesday Tails.
Rocky, Rocky, Rocky. This sweet boy is full of purrrs and love. He is just under 2 years old, and was brought to HSGC as a stray. He has a wonderful personality and really loves to have behind his ears scratched. Rocky is quite the little lover...and loved hanging out at the radio station today.
If you are interested in giving love to Rocky, or another animal looking for a home, contact the Humane Society of Genesee County at info@geneseehumane.org. You can also call to schedule an appointment at (810) 744-0511. Due to COVID-19 the Humane Society of Genesee County is operating on an appointment bases only, but encourages those interested to schedule a meet & greet.
You can help out the Humane Society of Genesee County by being sure to choose them as your charity when shopping Amazon and Kroger. A percentage of your sale will go to HSGC to help support the care of all these sweet animals waiting to find their furver homes.
Tuesday Tails is made possible by our friends at Key-Lore Kanine Kountry Klub.
Looking for a Family to Love