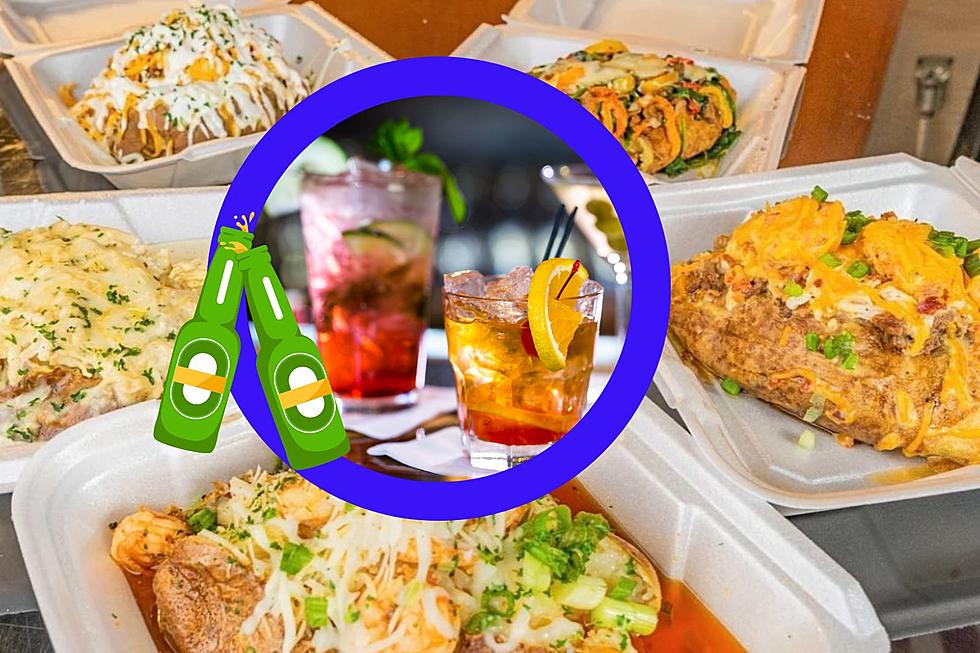 Popular Spectacular Spudz in Downtown Flint Gets a Cocktail Menu
Credit Spectacular Spudz Facebook, Canva
Fans of Spectacular Spudz in Downtown Flint have plenty of reasons to celebrate this year. The restaurant has grown from a space at Flint Farmer's Market to its own storefront as we previously reported in the spring.
Now, it's getting a cocktail menu, too.
Does Spectacular Spudz have drinks now?
According to their latest social media update, we're all in for a liquid treat with creative, delicious "spudz."
Not only can you expect a cocktail menu, but new food items on the menu, too.
See Flint's New Bricks on Saginaw Street
It's no small feat to create a full-service restaurant with adult beverages.
Where is Spectacular Spudz in Downtown Flint?
You can find the spot at Saginaw & 2nd Street. 131 W. 2nd Street Flint, MI 48502. It's located by Elga Credit Union's downtown branch near the Buckham Alley area. Buckham Gallery is nearby as well as Aristotle's Barber and Beauty Supply.
The next time you visit the Capitol Theater for a show -- you're within walking distance.
Keep in mind the shop is closed, at the moment, to train employees on new equipment, recipes for new menu items and training for the cocktail menu. It's such a smart move to add a liquor license at a time when the State of Michigan will (soon) be allowing "cocktails-to-go" or drink delivery, from restaurants, to become legal via third party services like Door Dash, Uber Eats or the restaurant's own employees.
Spectacular Spudz menu is here. The official grand opening will now be July 21st. Delivery options will be available at that time, too.
Looking Back at the Last Days of Beloved Playland in Flint, MI
Playland originally started in Flint off Pasadena. Then, in the early 1980s moved toward Grand Blanc at 5290 Dort Hwy in Flint right behind Grand Blanc Township Offices. It was closed for good in 2018.
Flint Area Restaurants at Least 50 Years Old
These Genesee County Restaurants Have Been in Business Over 50 Years.
9 Flint Area Cozy Coffee Shops to Sip & Relax
These Genesee County coffee houses have curated the perfect drink and experience just for you.