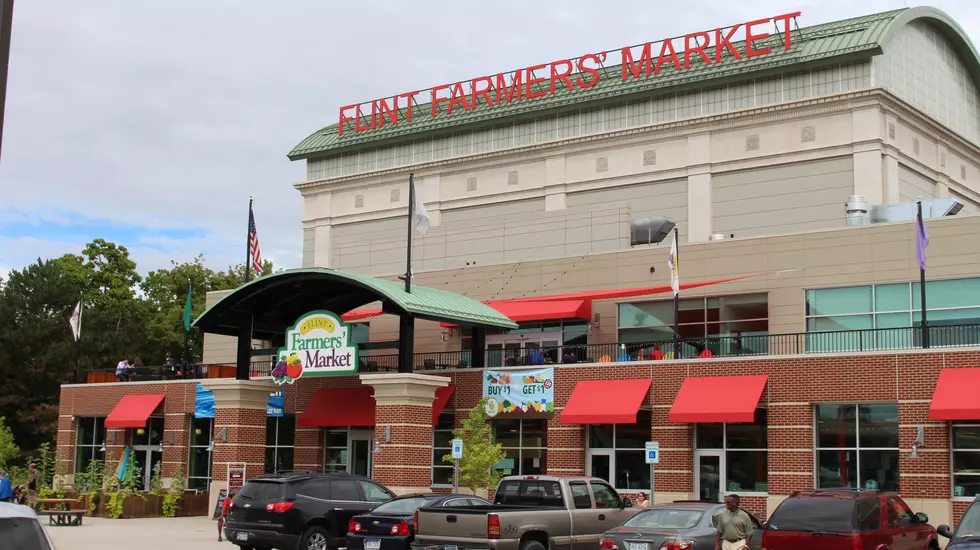 Non-Profit Running 'Best Farmers' Market' Contest, Flint is Leading in the Midwest
Tree Riddle, Townsquare Media Flint
Anyone who's been to the Flint Farmers' Market knows what a gem it is in our community and now is our opportunity to help it get some national recognition.
SEE ALSO:  A Beloved Vendor at the Flint Farmers' Market Has Passed Away
American Farmland Trust is looking for the best farmers' market in the US. (At the time of this writing, the Flint Farmers' Market is currently at the top of the heap in the Midwest.)
What Are the Detail?
Now through September 19, 2022, you can vote for your favorite farmers' market. The 2022 America's Farmers' Market Celebration will award cash prizes to a handful of markets in the country. A total of $10,000 will be awarded, with a top prize of $5,000 going to the market that's voted the best.
Smaller amounts will be awarded to markets that finish in second through fifth place as well, with money earmarked for 'marketing, communications, and other needs that will help expand the market's reach and impact,' according to American Farmland Trust.
Here's How to Vote:
The Flint Farmers' Market is currently leading the midwest. Voting is as simple as entering your name and email address and of course, choosing your favorite market. Go to this website, enter 'Flint' in the search bar, then click 'more info' to access the voting page.
Here's a Look at the Leader Board:
American Farmland Trust has designated five regions. Here's a look at each region and its current vote leader.
Midwest:
Flint Farmers' Market
Northeast:
Ligonier Country Market
Pacific:
Moscow Farmers Market
Southeast:
Lightfoot Farm
Market
Southwest:
McKinney Farmers Market at Chestnut Square
Ligonier Country Market is currently the national leader.
According to American Farmland Trust, you can vote as often as you like.
This House of Mirrors is Super Shiny Inside (and a wee bit Hideous)
This house of mirrors, located in Oakbrook, Illinois, is something to see.
The owners put mirrors everywhere they could think of, including the edges of the pool table.
25 Famous People Born in Good Ole Flint, Michigan
A list of 25 famous figures that were born in Flint, Michigan.
Check Out These 17 Michigan Pizza Reviews From Barstool's Dave Portnoy
Dave Portnoy of Barstool Sports has visited these Michigan restaurants for his One Bite with Davey Pageviews pizza reviews. "One bite, everybody knows the rules."