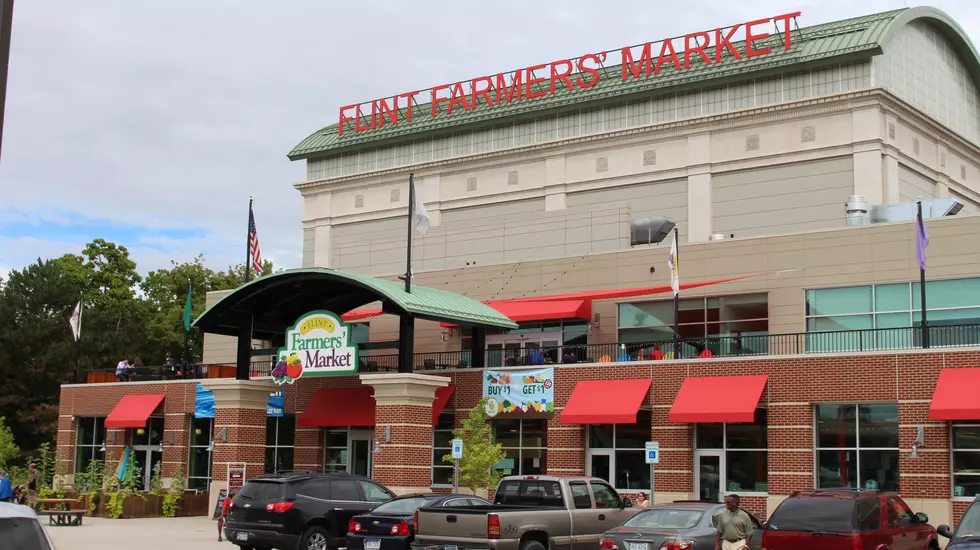 Steady Eddy's Cafe Reopens Thursday at the Flint Farmers' Market
Tree Riddle, Townsquare Media Flint
Steady Eddy's is set to reopen on Thursday, April 28th after renovations.
For those of you that haven't been able to get your Steady Eddy's fix in the last couple of weeks, there is good news. Steady Eddy's Cafe at the Market will be reopening on Thursday, April 28th. The restaurant has been closed for the last two weeks for renovations.
I'll be the first to say that I don't get down to the Flint Farmers' Market as much as I should. There are so many great places to eat. Many of which are way healthier than the garbage I eat for lunch every day that is for sure. I've been to Steady Eddy's many times and have always loved the food. I am definitely looking forward to heading back there to check out the renovations.
Restaurants at the Flint Farmers' Market
There are a lot of great places to grab a bite to eat at the Flint Farmers' Market.
Beirut Restaurant
B-Dogs
Charlie's Smokin BBQ
Chubby Duck Sushi
Lori's Clean Cuisine
MaMang (which is, unfortunately, closing at the end of this week.)
Steady Eddy's Cafe
Spectacular Spudz (My personal favorite)
Sweet Peaces Veggie Bistro
Tees' Plentiful Salads
You can also pick up great produce, meats, art, popcorn, wine, and so much more at the Flint Farmers' Market. If you haven't been to the market, crawl out from underneath the rock you've been living under and get there!
The Flint Farmers' Market is open Tuesdays, Thursdays, and Saturdays from 9 am until 5 pm.
Source: Flint Farmers' Market
Courtland Center Mall in Burton Looks Like a Ghost Town Movie Set
Malls in America seem like they are dying a slow death and Courtland Center in Burton, MI is no exception. See what's left inside the mall here.