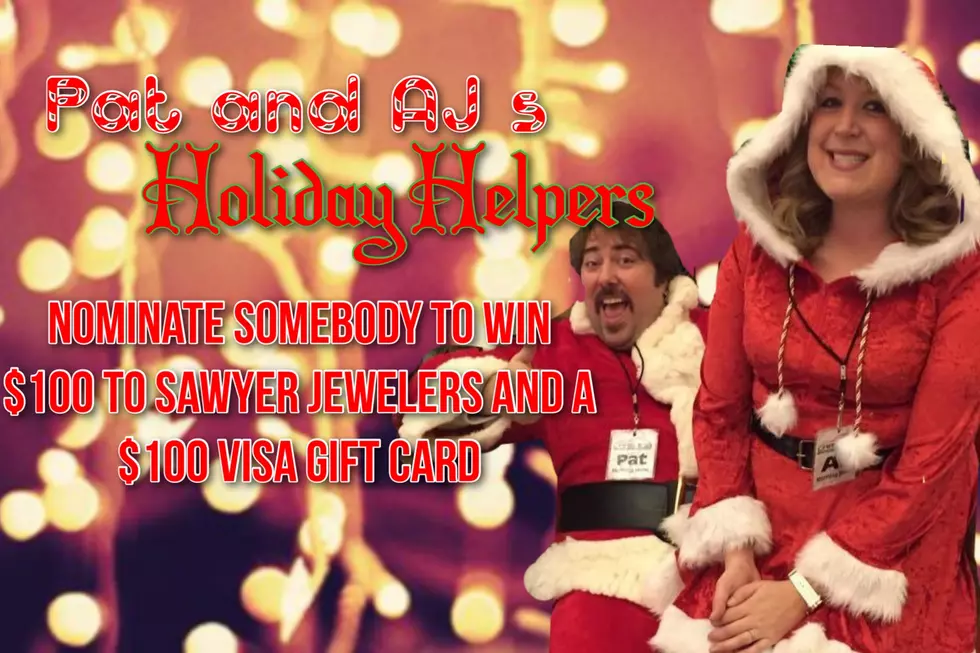 Nominate for Pat and AJ's Holiday Helpers 2019
via Pat and AJ
Do you know somebody who goes out of their way for others, and not just during the holidays?
Nominate them for Pat and AJ's Holiday Helpers! Every day for the week of December 16th thru the 20th, we'll pick a nominee to win a $100 gift card to Sawyer Jewelers and a $100 Visa gift card.
Tell us WHY your nominee is so special in the form below!