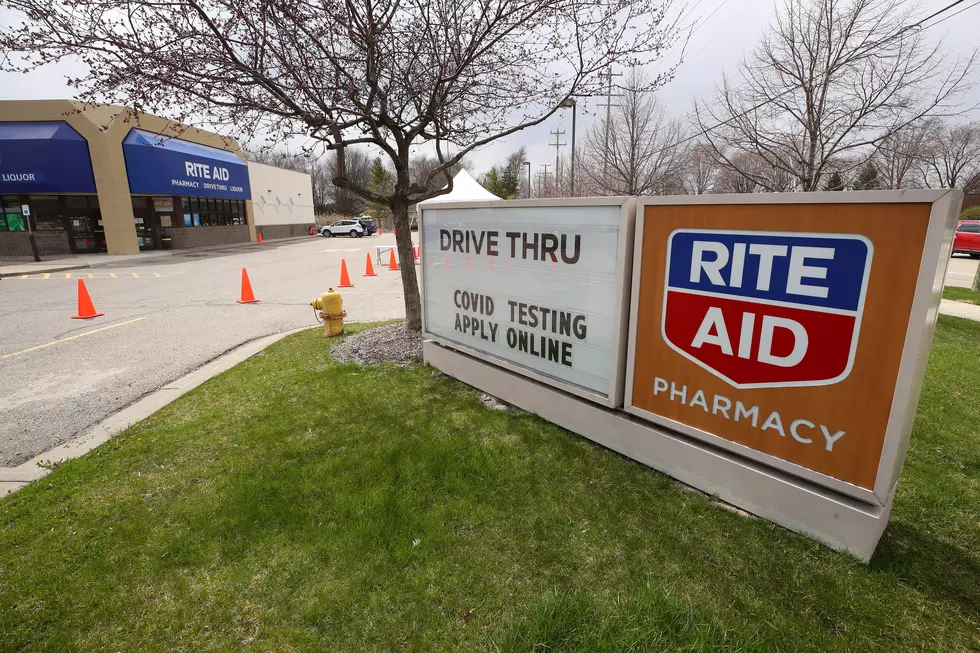 Michigan Rite Aid Locations Now Offering Covid Vaccine
Getty Images
Rite Aid has announced that they are starting to administer Covid 19 vaccines here in Michigan.
Rite Aid is one of the first Michigan pharmacy to participate in the Federal Retail Pharmacy Program, aimed at getting more people vaccinated. The rollout is fairly small, with each location getting only 100 vaccine doses per week. There are no clear guidelines on when, but everyone involved anticipates the number of vaccines increasing.
The Covid vaccine rollout has been a little rocky to start with, but Michigan has definitley improved in recent weeks. The 100 doses a week that Rite Aid will be distributing won't make everything perfect, but it will definitely help those looking to get vaccinated.
You can get information about the the Rite Aid vaccine locations, and sign up for one here.
The federal program started in the beginning of February, and is now being rolled out to multiple states. The Rite Aid Covid Vaccine site has answers to pretty much any question you may have about the program and the vaccine.
If you are looking to get vaccinated, keep in mind that Rite Aid will be following the same eligibility guidelines that everyone else in Michigan has to follow. The vaccine is available based on a series of categories including age, field of work, and higher risk groups.
The reaction to the vaccine was luke-warm in the beginning, but as more people get vaccinated it feels like the trust level is rising. There will always be those who don't trust any vaccine, but this is one is important considering it is our ticket to return to normal.
From Swab To Lab: A COVID-19 Test's Trip To Results