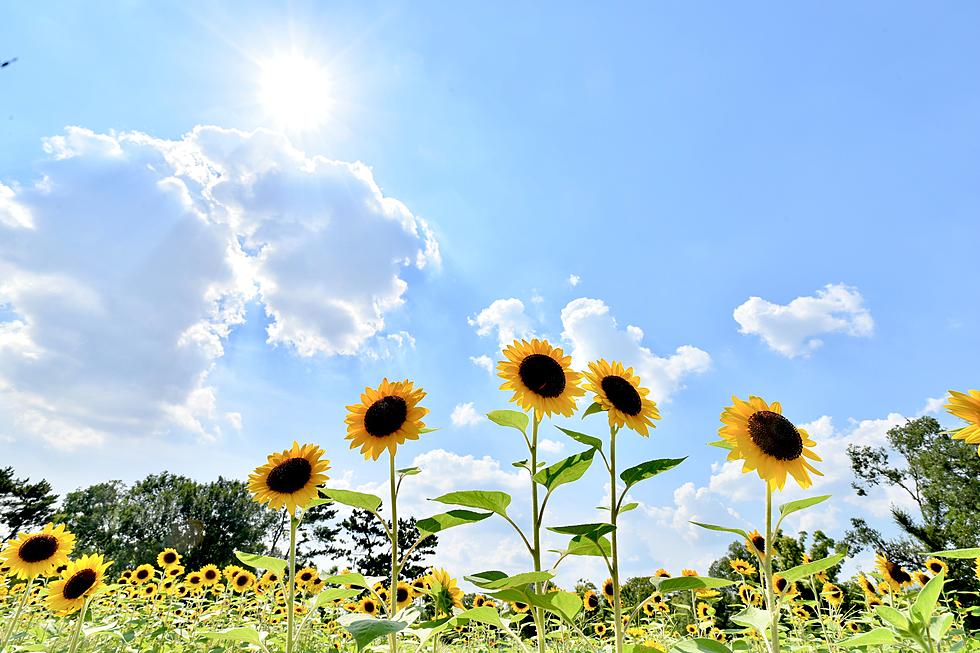 Michigan Favorite Blake's Orchard & Cider Mill Hosting Sunflower Festival
Unsplash
Sunflowers for as far as the eye can see will be the backdrop to the Blake's Orchard & Cider Mill inaugural Sunflower Festival this year.
Always a Michigan favorite spot, Blake's is known for their Michigan Cider Dayze Festival, taking place August 28th & 29th this year, and their season fall activities on their 800 acre farm and orchard. This year they are introducing the new event  that's all about sunflowers.
The Sunflower Festival will take place Labor Day weekend and will be packed with tons of activities and fun for the entire family. Attendees will be able to stroll through acres of sunflowers and be able to stop to take a picture at one of the special farm scene photo stations.
You can test your adventure skills in the sunflower maze and shop the open air marketplace featuring 100+ local artisans. If your are feeling crafty you can purchase a vase and cut your own bouquet of beautiful sunflowers and assorted wild flowers to take home with you. Festival goers will have a chance to chill too while enjoying a fun train  ride through Blake's 800 acre farm to our beautiful lavender and flower field for free.
A Michigan festival just isn't complete without some food and entertainment, and the Sunflower Festival will not disappoint. The weekend will offer up entertainment including live music, yard games, a beer garden and more. There will also be plenty of food including homemade sunflower inspired food, drinks & sweet treats.
Tickets are on sale now for just $7, will kids under 10 free.Your admission includes the train ride and maze, access to our artisan market, and free parking, Event hours on Labor Day weekend are:
Saturday & Sunday 10am-5pm
Monday (Labor Day) 10am-4pm
You can purchase tickets here. 
READ MORE: Things About Michigan That Shock People
When we moved here, I was shocked by a few things I'd never seen anywhere else. Including: