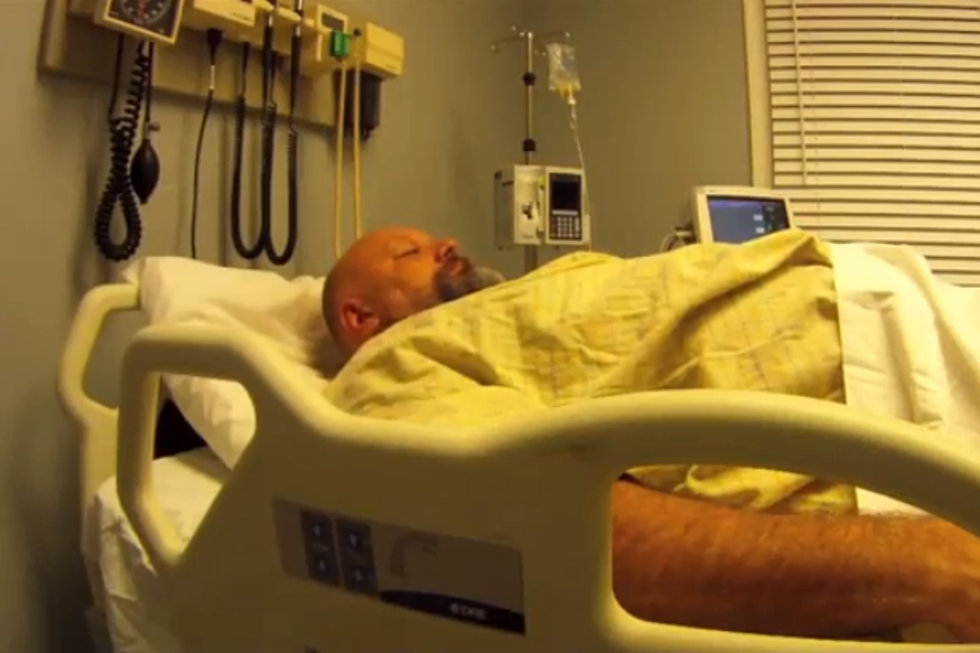 Man With 5 DUIs Tricked Into Thinking He's Been in a Coma for 10 Years [VIDEO]
YouTube
This 'Epic Don't Drink and Drive Prank' is not only hilarious, but it's a video that drives home the importance of not drinking and driving.
Share it with anyone who's ever gotten behind the wheel after a few drinks.
Dennis has had five DUIs, and his friends are trying to prevent the sixth. They outfit an office as a hospital room, and put on a great show to convince him that he's been in a coma for 10 years.
The prank is complete with a 2023 newscast that references President Hillary Clinton, as well as Justin Bieber and his life partner Dale Earnhardt Jr. -- Ouch.
In the end, it's hard to say if the prank will have an impact on Dennis. Take a look at the video below. Do you get the impression that once he realizes he's been had, the impact of their efforts was diminished?
Hopefully, this video will have a positive impact on anyone else who sees it.