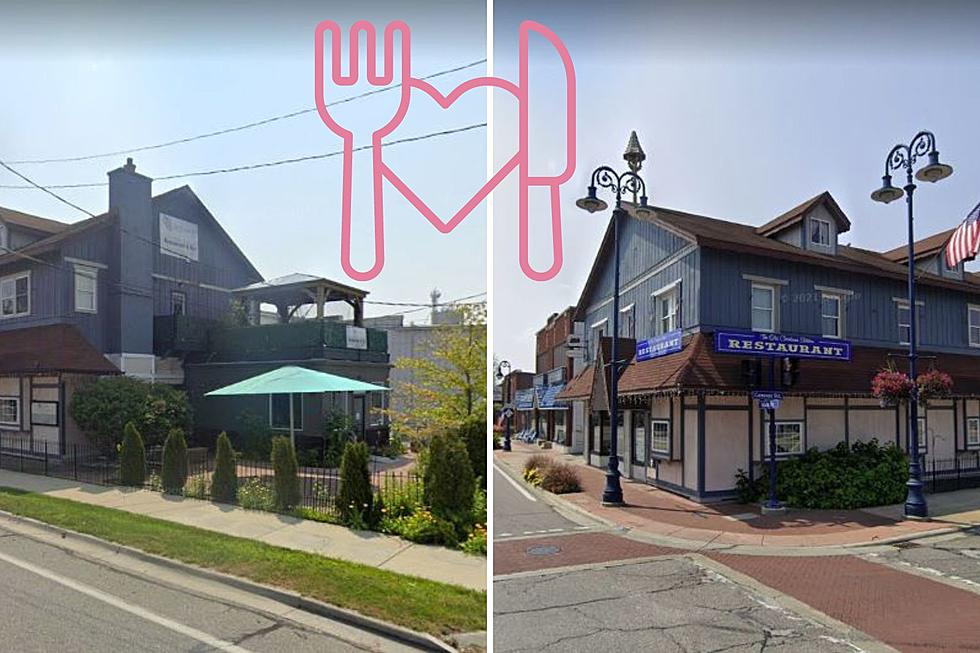 Lucky Us: MI's Best Small-Town Dining is Close to Flint, Saginaw
Credit: Google Street View, Canva
Small towns are the best part of summer road trips in Michigan. Stopping off to try locally owned restaurants, shopping antique stores or hitting the roadside vegetable stand for the freshest produce. They're also great for fine dining in Mid-Michigan.
Best Small-Town Restaurant in Michigan
It was just announced by LoveFood, Michigan's best small-town restaurant is based in Frankenmuth, MI. Sure, most of us associate Bronner's Christmas Wonderland with Frankenmuth. (Just how much is their light bill, anyway? That answer, here.) Now, one of their newer restaurants is being recognized as the "loveliest" small-town restaurant in Michigan.
The Station 100 is a finer dining spot in Frankenmuth, just north of the famous chicken restaurants in Downtown Frankenmuth. They're known for elegant, delicious meals and a great wine selection.
The presentation looks like something out of a magazine or a Food Network competition.
2023 Dog Bowl Fest, Frankenmuth
Historic Building in Frankenmuth, MI
Originally the Station 100 restaurant building was a train station. Love when a historic building is repurposed. They've even created a beautiful, serene patio to enjoy a meal, glass of wine and great company as the warmer weather sets in.
If you're craving delicious food, it will cost more at The Station 100. Many find the atmosphere, service and flavors impeccable. Special steaks like a 50oz Bone-in Cowboy Ribeye go for $119.00 to a fancy take on a perfectly-Frankenmuth Wiener Schnitzel for $29. It's an experience or special treat to try The Station 100 in Frankenmuth, MI.
Congratulations to The Station 100 on your recognition as the "loveliest" small-town restaurant in Michigan.
10 Best Mother's Day Brunch Restaurants in Michigan
Mother's Day Brunch locations all around Michigan
Flint Area Restaurants at Least 50 Years Old
These Genesee County Restaurants Have Been in Business Over 50 Years.
9 Flint Area Cozy Coffee Shops to Sip & Relax
These Genesee County coffee houses have curated the perfect drink and experience just for you.