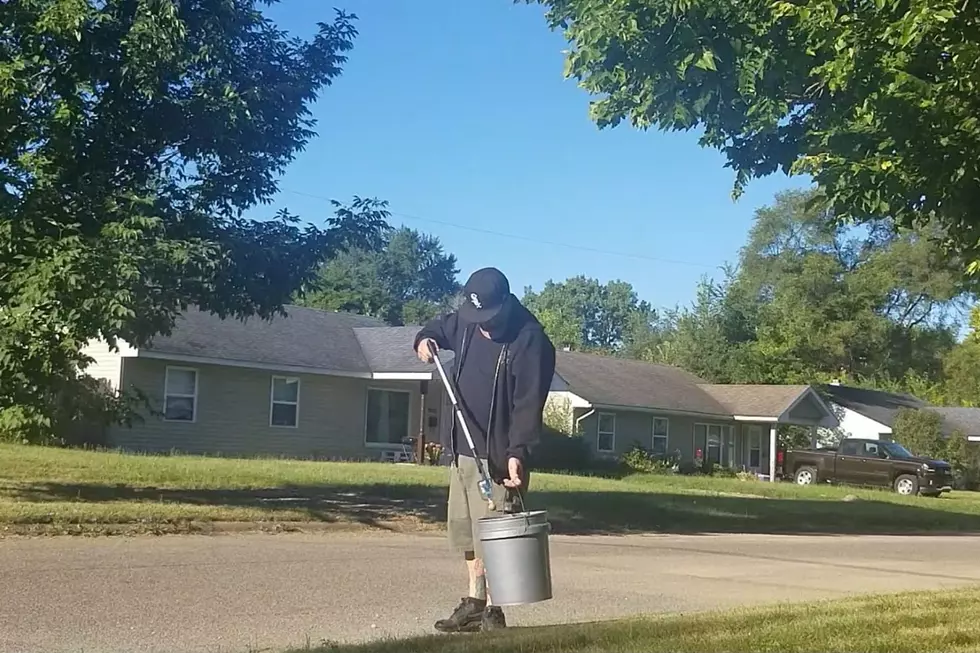 Local Man Forms Group to Tackle Litter in Flint
Frank Duverney
One of my biggest pet peeves is people that litter, there is absolutely no excuse for it. It makes me sick how lazy people can be and what little respect they have for their own community. Well, there's one guy in Flint who obviously feels the same and he's doing something about it.
Frank Duverney, who is a tattoo artist at Electric Chair Flint and lives on the east side has had enough when it comes to people littering in his neighbourhood.
According to ABC12, he combs through the streets, bucket in hand, to find litter. It's been a part of his daily routine for three years collecting gallons of all kinds of trash.
I saw Frank's story on ABC 12 and I was like, this is a guy we should be talking about right now. He cares so much about his community that he goes around picking up other people's trash every day and has been for the past few years.
There are a couple of reasons Frank started doing this aside from simply wanting to clean up his neighborhood. He didn't want kids to be influenced by what people were so carelessly throwing out into the streets and because he's living life on a sober path and didn't want to risk a relapse and start drinking again.
He's so passionate about this that he even created a group called Flint Michigan Litter Killers with hopes of inspiring others to join in on the cause.
I think it'll bring more pride to the community when you know you don't have to look around and see trash all the time, maybe bring up property value and maybe driving down the road will inspire people to want to invest in a home around here opposed to not because of litter and trash.
If there's one thing I know,  it's that Flint needs more people like Frank Duverney.