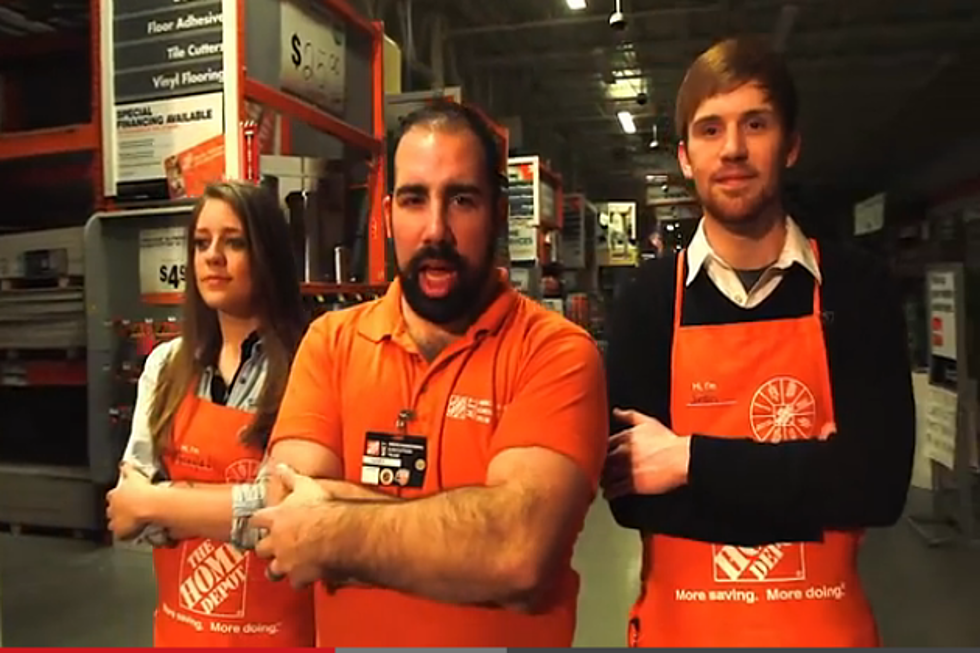 Local Home Depot Employees Are Going Viral As Talent Search Winners [Video]
Jordin Sovis/YouTube
Don't let the tool belts fool you!
These local Home Depot employees are going viral, and to Las Vegas. See why.
Three employees from store #2772 in Owosso are heading to Madalay Bay in Las Vegas this spring as the winners of "Home Depots Stars" annual talent contest.
When the Home Depot's talent search winners hit Vegas in a little less than three weeks from now, they will perform their winning company song on the big stage at Mandalay Bay in front of hundreds of Home Depot executives and store managers.
The three talent search winners are very talented, thats' for sure. If you had to pick a standout from their winning video, who would it be?
Check out the "Home Depot Stars" 2014 winner, "Tool Shop" in the video below.
Owosso's Home Depot store #2772 entered the same talent search contest in 2012 as well (without Micayla). Check out that effort in the video below