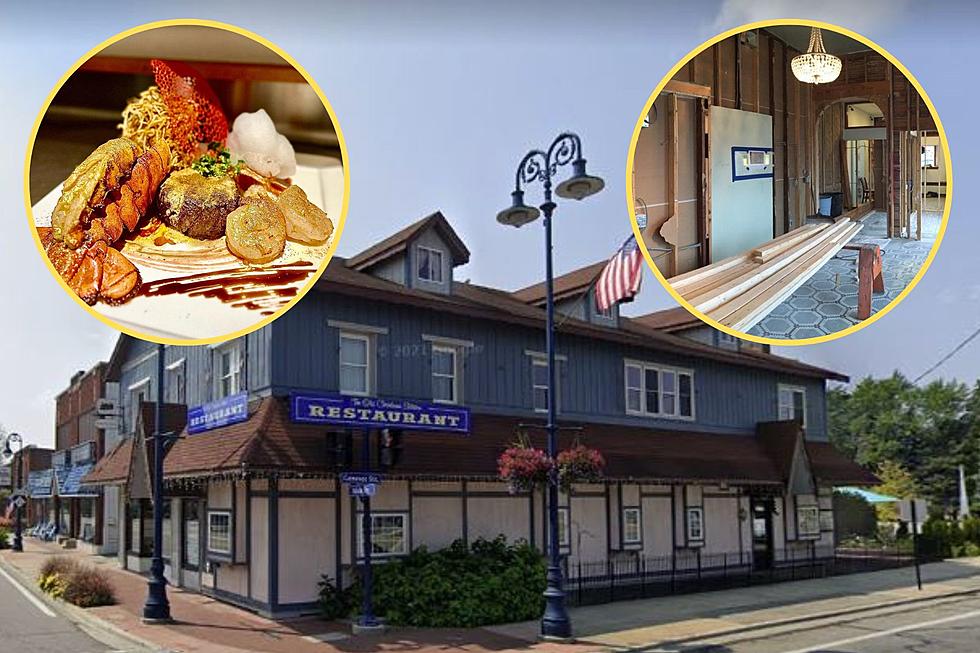 Excited to Expand, a Popular Frankenmuth Restaurant Marks 10 Years
Credit: Station 100 Facebook, Google Street View, Canva
We first reported on this Frankenmuth and Mid-Michigan favorite restaurant last spring.
Then, it was being celebrated as Michigan's "Loveliest Small-Town Restaurant."
See Also: FDA Set to Ban Key Ingredient Found in Many Michigan Faygo Pops.
Lucky for us, that restaurant is celebrating 10 years with really big plans.
Frankenmuth's Elevated Dining Restaurant
Housed in a historic building (the old train station), Station 100 plans to mark the occasion by growing their current footprint.
Located at the corner of Main and Genesee Streets, in the heart of Frankenmuth, Station 100 is favorite for locals and tourists.
They're known for creative, delicious meals that can be paired with over 4,000 wines.
Recently, they've started serving lunch again. That hasn't happened since the pandemic.
Station 100 Marks 10 Years with Growth
The owners took to Facebook to celebrate the occasion with big news.
Our restaurant is growing, and so are our dreams. We're expanding our space to create an even more inviting and comfortable dining experience for you, our cherished guests. More room, more ambiance, and more unforgettable moments!
Plus, they promise zero disruptions to service while the project is underway.
That's a good thing because fans of that 50oz Tomahawk Steak (over $100) don't want to wait.
It's rare to hear about restaurants serving things other than chicken when people talk about visiting Michigan's Little Bavaria.
Congratulations to the Station 100 team for making a name for themselves over the last 10 years.
We're looking forward to seeing the new space and creating more memories over the years to come.
Best Restaurant Breads around Flint and Genesee County Michigan
Mom always said, "don't fill up on bread." We're not sure you could resist these savory breads served at some of Flint and Genesee County, MI's best restaurants. We won't ever judge if you make a meal out of bread.
Gallery Credit: Nate Reed
7 Holiday Movies Filmed in Michigan to Enjoy This Season
Add a little bit of Michigan magic to your holidays by watching one of these Christmas movies filmed right here in the Great Lakes state.
Gallery Credit: Amazon, Walmart
118 Room Mansion in Rochester Heads for Auction
A home that was once Michigan's second-most expensive home on the market features a staggering 118 rooms, an indoor pool, and it's just dripping with opulence.
A little more than a year ago, the asking price was $11.5 million. Today, the opening bid for this luxurious mansion starts at $2.5 million.
Gallery Credit: George McIntyre