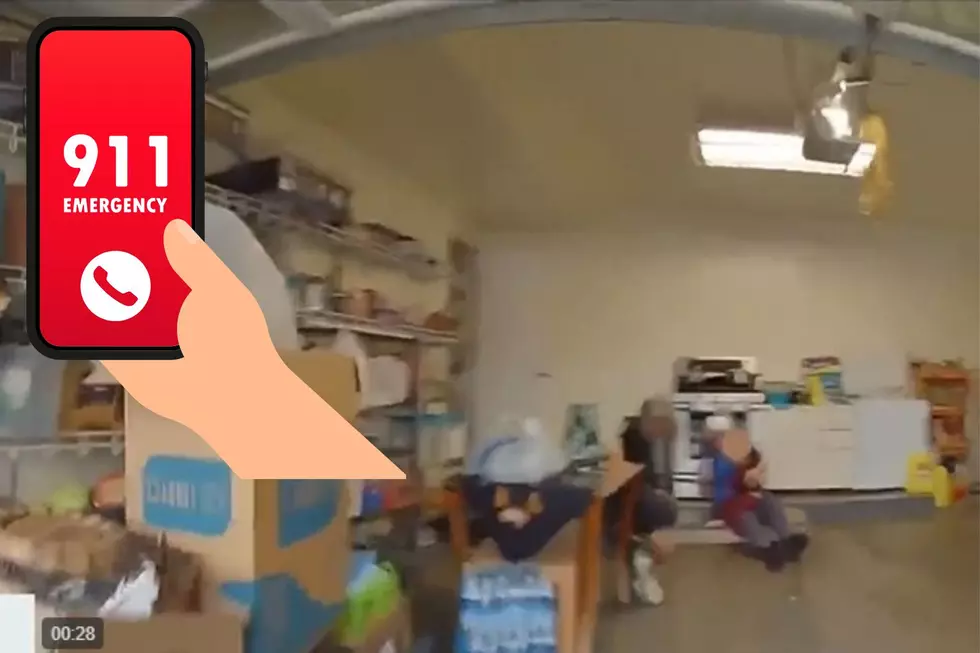 Hero Police Officer Saves Baby From Choking to Death in Sterling Heights
CBS-Detroit
A police officer in Sterling Heights is being praised for his quick action to save a choking baby last week.
Bodycam Footage Captures the Officer's Heroic Act
As you'll see in the video below, Sgt. Tony Roeske remained calm and cool as he arrived at the residence on Fox Hill Drive in Sterling Heights.
The ordeal began with a call to 911 from a panicked mom on January 17 at 2:30 pm.
911 operator: "What's going on there?"
Mom: "My daughter, I don't know what happened to her. Please hurry."
911 operator: "Is she breathing?"
Mom: "NO!"
Sgt. Roeske was the first to arrive at the scene. According to WXYZ-TV, Roeske began immediately lifted the one-year-old girl and began administering back thrusts to clear the child's throat.
The child's mother tells the TV station that she's extremely grateful that her little girl survived the incident.
High Praise for Sgt. Roeske
Lt. Mario Bastianelli is the Special Investigations Bureau and Office Chief with the Sterling Heights Police Department. He praised Sgt. Roeske for his expertise.
"Showing up to a very frantic scenario and incident, and the family is panicking. Their baby is not breathing," Bastianelli said. "In instances like this, seconds mean everything."
He goes on to say that officers should be proud of the work they do, especially when a life is on the line, and referred to Sgt. Roeske as "a hero."
"I think after the fact, you look at it you are like, wow. I just did something so amazing."
Vintage Roller Coaster Now Charming Michigan Cottage in the Woods: Look
The Willow House has a story to tell. Not only is this adorable Airbnb on the west side of the state considered one of the
most unique Airbnbs in Michigan
, but it's also proof that everything old can truly be new again. You see, Willow House was once a rollercoaster.
This charming secluded cottage in the woods was constructed of stone and wood reclaimed from the historic
Silver Beach Amusement Park
roller coaster. Take a look inside this 2 bedroom, 2 bath piece of history reinvented located in Stevensville, Michigan.
Saginaw County - Most Obese County in Michigan
Goosebumps and other bodily reactions, explained