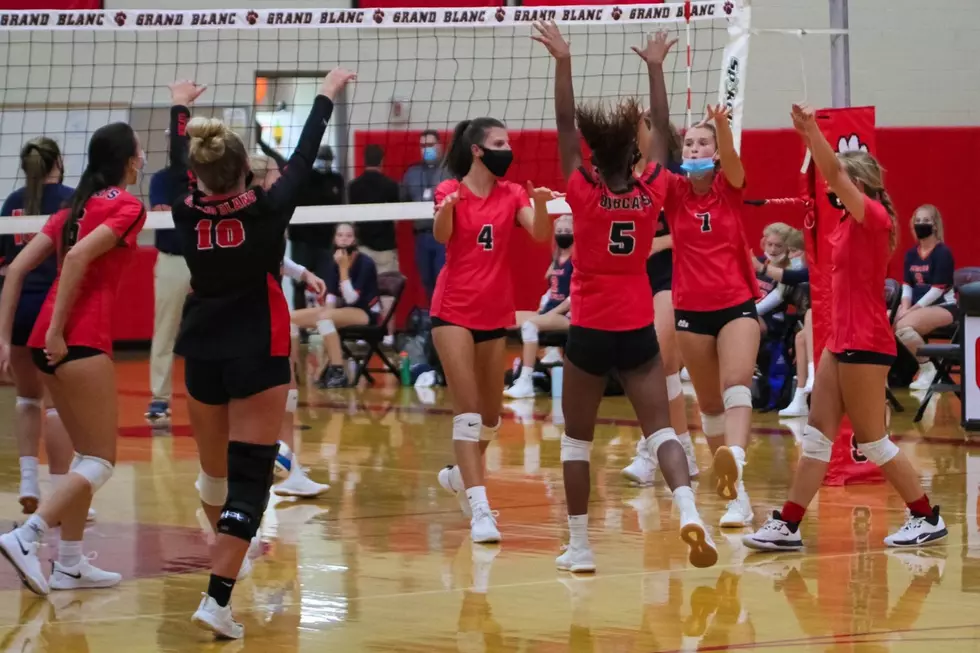 Here Is How You Can Watch Grand Blanc Volleyball In The Quarterfinals Tonight
Courtesy of Grand Blanc Volleyball
The Grand Blanc Volleyball team is anxious to get back on the court tonight after their tournament was suspended due to the pandemic.
It's true that football has received most of the attention since the announcement that high school fall tournaments would be restarting.  That's why I think it's important to show some love to the girls in Grand Blanc that have put together an outstanding season so far. The Volleyball team will take on Clarkson tonight at 7pm in the Quarterfinals.
Enter your number to get our free mobile app
The girls are hyped, and ready to get their season restarted.
If the Lady Cats can pull out a win tonight, they will be advancing to the Semi-Finals on January 15th.
Don't get it twisted though, the girls are laser focused on the game in front of them tonight. Clarkson is one of the few teams that beat Grand Blanc during the regular season. The girls are using that loss as motivation for tonight's tournament game.
Normally the gym would be packed with families and fans, but due to Covid restrictions, there were only a limited number of tickets available for the players families. If you would like to watch the game tonight, you will still have the chance. The game will be streamed live on the YouTube here. The Volleyball team also put the link to watch the game out on their Twitter.
From everyone here, we just want to say Good Luck to Grand Blanc! We'll be rooting for you tonight!
UP NEXT: 9 Great Selfie Spots In Downtown Flint