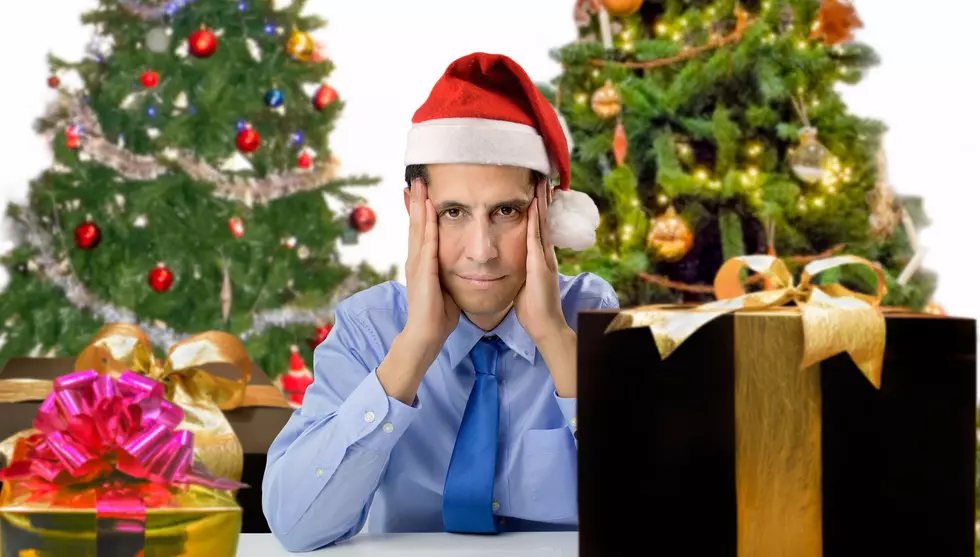 Haven't Shopped? Here's Who's Open Late for Last Minute Gifts
Manuel Faba Ortega
Calling all procrastinators, this one's for you. We are officially at T-minus 11 days and counting from Christmas. Although many have got their gifts bought & wrapped already, there are a few of you out there that are waiting till the very last minute. Ahhh living dangerously.
Now granted, Christmas shopping has taken on a whole new look this year with the COVID-19 pandemic. A lot of people are relying on online shopping to get the job done instead of the normal craziness of the malls. The next few weeks will be flooded with all those porch deliveries.
Those who just haven't gotten themselves into the spirit of the season yet, or those who like the thrill of the chase, we put together a list of stores that will be staying open a little later right up until  Christmas today. Hopefully this will give a little bit of stress relief to you procrastinators out there who wait to the very last minute for gift buying.
Target:  Most  locations will be open from 7 AM to 11: 59 PM now . One hour every Tuesday from 7 AM to 8 Am will be set aside for vulnerable guests. Christmas Eve they will be open until 8 PM. 
Walmart:  Walmart stores are open from 7 AM to 11 PM after they launched extended hours for the shopping season in November. Before COVID-19, many Walmart stores were open 24 hours.
Kohl's:  Stores in the area are open 9 AM to 11 PM , with that starting just this past weekend. Starting December 18th they will be open 8 AM to Midnight. They have set aside one hour before opening every Wednesday for those 60 and over, pregnant or with underlying conditions. They will be open Christmas Eve until 6 PM. 
Genesee Valley Center: The days leading up to Christmas the mall will be open 11 AM to 8 PM Monday through Friday, and 10 AM to 9 PM on the weekend. Their Christmas Eve hours will be 9 AM to 5 PM.
Great Lakes Crossing: Although not right around the corner, it's just a short drive if you're in a bind trying to get a few last minute gifts. The mall is open Monday through Saturday 10 AM to 9 PM, and Sundays 11 AM to 7 PM they will be open Christmas Eve 10 AM to 6 PM.
Walgreens: If you are really a last-minute shopper this may be your saving grace. Walgreens is open on Christmas day 8 AM to 6 PM. Every day hours are 8 AM to 10 PM Monday through Saturday, and Sunday 9 AM to 9 PM
Meijer: Local Meijer stores are open each day from 6:00 AM to 12:00 AM. On Christmas Eve they will be closing at 7:00 PM.
CHECK THEM OUT: 100 years of Christmas toys, gifts and fads