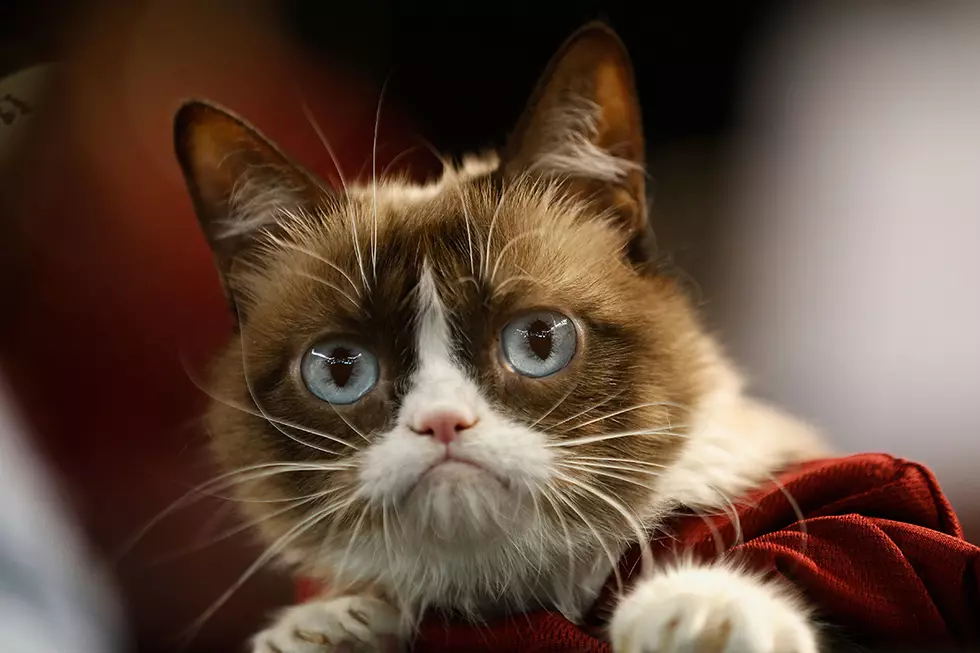 Grumpy Cat Awarded $710,001 in Copyright Lawsuit
Christian Petersen/Getty Images
The company that represents the internet famous Grump Cat has won a copyright lawsuit against coffee company Grenade.
A judge in California ordered Grenade to pay Grumpy Cat Limited $750,000 in damages alongside a $1 nominal damage fee for breaking the terms of an agreement over the use of Grumpy Cat's image, The Guardian reported.
Grumpy Cat, real name Tardar Sauce, became a viral hit and popular meme on the internet due to the feline's unhappy looking face. The cat has appeared in a range of merchandise and has made film and television appearances.
Grumpy Cat Limited sued Grenade in 2015 stating that the company used Tardar Sauce's image to sell roasted coffee and t-shirts when they only had the rights to sell a line of iced coffees titled "Grumpy Cat Grumppuccino."
Grenade filed a countersuit stating that Grumpy Cat Limited did not hold up their end of the $150,000 deal including failure to promote the Grumppuccino on social media, however, the jury decided in favor of Grumpy Cat.
"I think, first of all, that it's a just verdict. The jury followed the law and facts and reached a verdict that was justified based on the law and the facts," Grumpy Cat's lawyer David Jonelis said while speaking with The Wrap.
"It's important precedent when you have something like a meme online," he continued. "It's the first verdict ever rendered in favor of a viral meme. Memes have rights too."
Copyright © 2018 United Press International, Inc. All Rights Reserved
Celebrities Posing With Their Pets