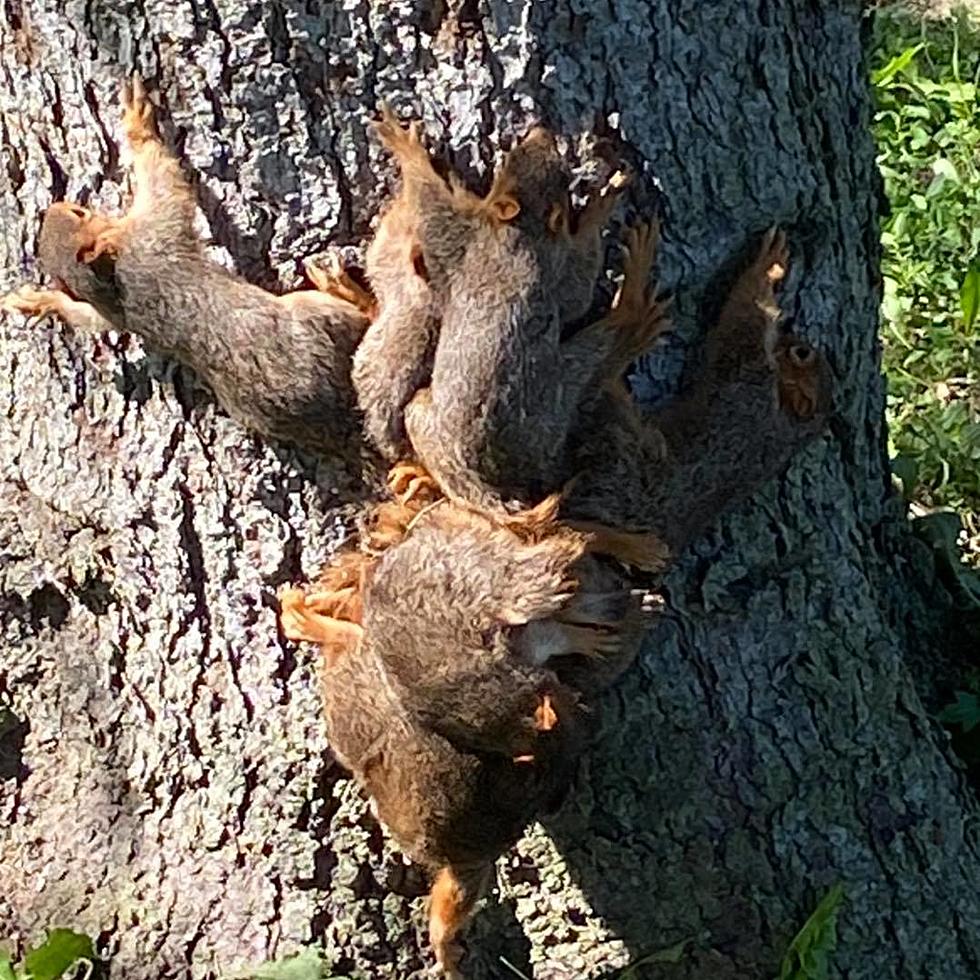 Seven Baby Squirrels Get Their Tails in a Knot, Grand Blanc Cops Step in to Help
Grand Blanc Township Police Department via Facebook
Grand Blanc Township police officers stepped in to help seven baby squirrels who were in a bind -- literally. Their tails were somehow tied together.
Someone called 911 to report that the scurry of squirrels was in an unusual predicament at the base of a tree on Russell St. in Grand Blanc. (Fun Fact:  Did you know a group of squirrels is called a scurry?) When officers learned of the situation, they went to help out.
"It appears they became entangled while in their nest and finally grew to a point the nest couldn't hold them," Grand Blanc Township police posted on their Facebook page.
With the help of a nearby resident, officers untied the kits' tails while the mother squirrel watched.
"Their tails will need a little time to fill back in, but they are safe," police said..

 
How Did This Happen?
A few folks showed concern on the PD's Facebook page that maybe someone had tied the squirrels' tails in a knot. That's likely not the case, as squirrels can sometimes become entangled after spending months together in their nest. (Another Fun Fact:  It's actually called a drey.) The material used to build the drey can get entangled with the tails, merging them together. Skedaddle reports that over time the situation can become more complicated as additional material is knotted up with the tails and the squirrels' fur becomes matted.
So kudos to Grand Blanc Township police officers who helped a scurry of squirrels who became entangled with their drey.
And we learned two new words today.
Michigan Home Features an Indoor Lagoon + More
This beautiful home in Oakland Township is spacious and features an indoor lagoon. The asking price is a mere $2.75 million.
Here are 50 of your favorite retail chains that no longer exist.