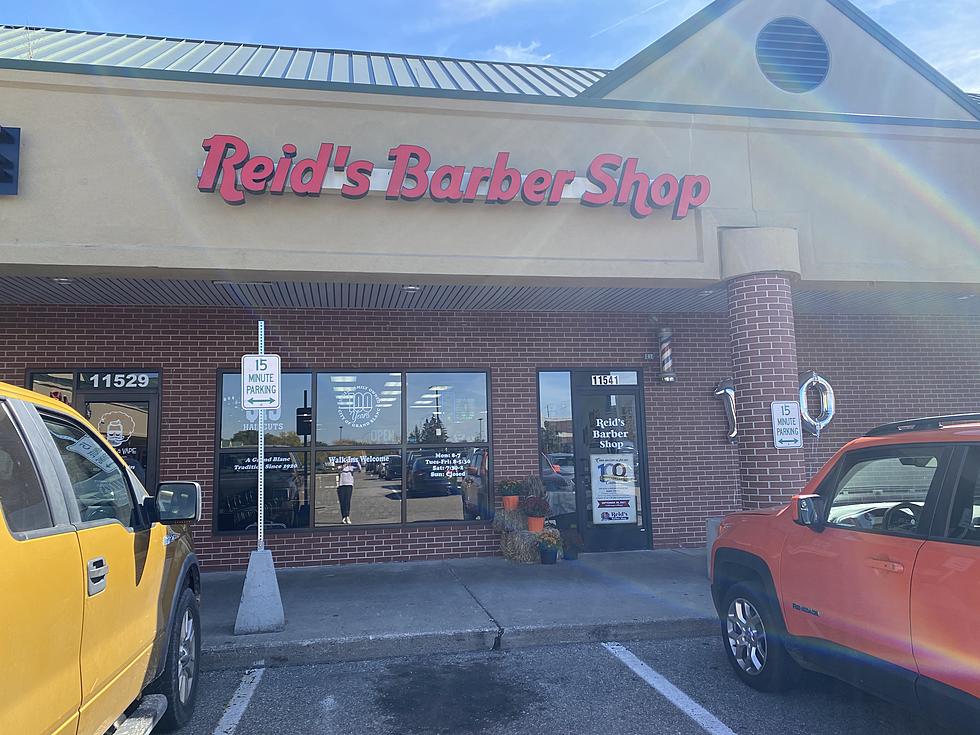 Grand Blanc Barbershop Finally Gets To Celebrate 100 Years in Business
Photo: Lisa Marie
If you were a boy growing up in Grand Blanc over the past, oh 100 years, chances are you had your first haircut at Reid's Barbershop. A major staple in the community, Reid's was that place to go. A true small town barbershop.
Thanks to COVID. a big celebration was long overdue....by year actually, but that didn't damper the spirit of the milestone event. Reid's Barbershop in Grand Blanc finally had their moment and celebrated 100 years of business in the community.
On Thursday, the community came out to honor the legacy of Reid's Barbershop and their family commitment to the Grand Blanc and Genesee County. Grand Blanc Chamber of Commerce President Leigh LaForest, Genesee County Commissioner Mark Young,  and Grand Blanc Mayor Susan J. Soderstrom were on hand to acknowledge the milestone anniversary. County Commissioner presented Chad Reid with a laudatory resolutions marking the years of business in the community and the continued support for the city by Reid's Barbershop.
Reid's, located on S. Saginaw Street in downtown Grand Blanc, has technically be around longer than Grand Blanc itself. The City of Grand Blanc was actually incorporated in 1930, which was ten years after Jim Reid started it all after buying a barbershop from Walt Ames and starting his own business.
Chad Reid, the great-grandson of Jim Reid, is now at the helm and is a fourth-generation owner. Reid took over at the beginning of 2020, which was just months before the pandemic really reared it's ugly head and closed businesses like salons and   barbershops, but pushed forward like many businesses did.
Congratulations to Reid's, and here's to another 100 years!
Getting to Know Flint From A to Z
Whether you're new to the area or have lived here all your life, here's a look at what Flint has to offer, from A to Z.