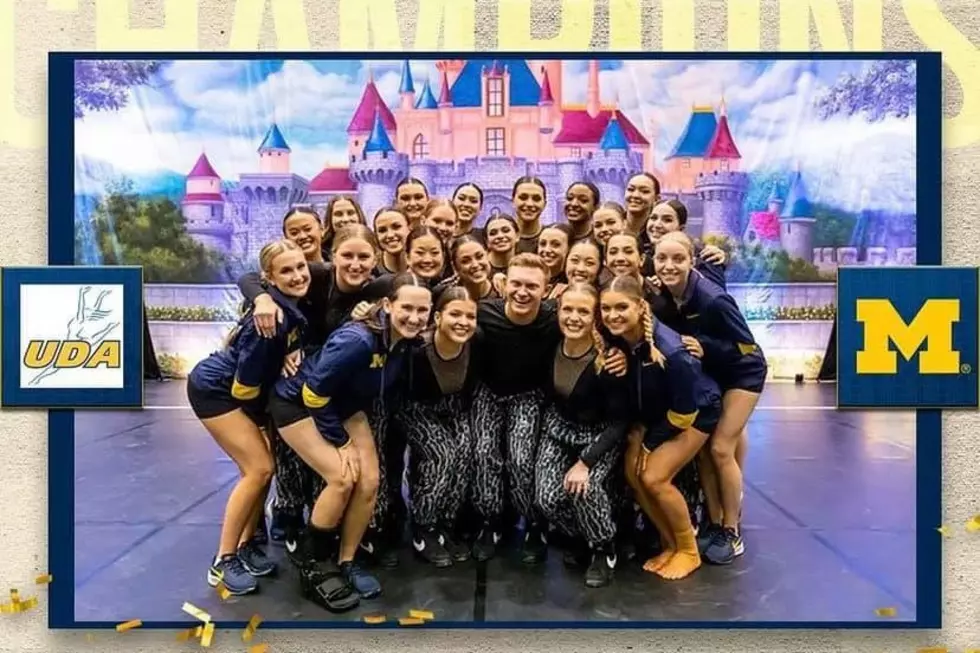 Grand Blanc Alum Leads U of M Dance Team to National Title
Photo:Valerie Stead Potsos
Go Blue! The University of Michigan Dance Team has captured not one, but two national titles in the United Dance Association (UDA) championship.
Instead of their annual trip to Orlando for the UDA College Dance Team National Championship, the team competed virtually due to the ongoing pandemic. The team took home top honors in the Division IA jazz and hip-hop categories bringing them the championship for the first time.
The Wolverines are considered one of the top collegiate dance teams in the country. Comprised of the "best of the best" dancers joining from high school teams coast to coast, making the team is no easy task. Deciding who wears the maize and blue is the responsibility of head coach Valerie Stead Potsos.
From Grand Blanc to Ann Arbor
Coach Valerie Stead Potsos herself was a member of the Grand Blanc Varsity Pom team back in high school and graduate in 1989. Potsos has be at the helm as the head coach of the University of Michigan Dance Team since 2000. The team has posted top-10 finishes at UDA nationals in hip hop and jazz for the last 12 years.
Dancing since she was three and coaching and choreographing since she was 14, she was destine to make dance her life. After graduating from Grand Blanc, she attended U of M where she was member and captain of the U-M Dance Team. Along with coaching  Potsos has added owning her own studio, Dancer's Edge in Dexter, Michigan, to her resume.
Potsos attributes a good part of her success to her time at Grand Blanc High School telling us,
"I am grateful for the foundation that a Grand Blanc education gave me with teachers like Sally Tartoni and many others! Many of those lessons I learned from being a member of The Grand Blanc Varsity Dance Team with Coach Kristine Witnauer.  Success starts at home!"
Seeing Double
Winning a National Championship for the first time is an amazing moment, but when you win not one, but two in the same year it's extraordinary. Potsos is taking in the moment with pride saying,
"For me, success is the daily grind of putting in the work everyday. Watching team videos, coming in prepared to make ourselves better every day. It's the incremental steps and mini-successes that motivate me as a coach.For U of M to win two national championships in the most challenging year is unbelievable to me and I still don't think I have fully comprehended what this team has done. As a coach, I want to continually grow and learn and I instill that value in my team."
Congratulations to the U of M Dance Team and our homegrown coach Valerie!
Check out their winning performances in their special Friends & Family performance below.
MORE: Inspiring Quotes From Michigan Sports Figures