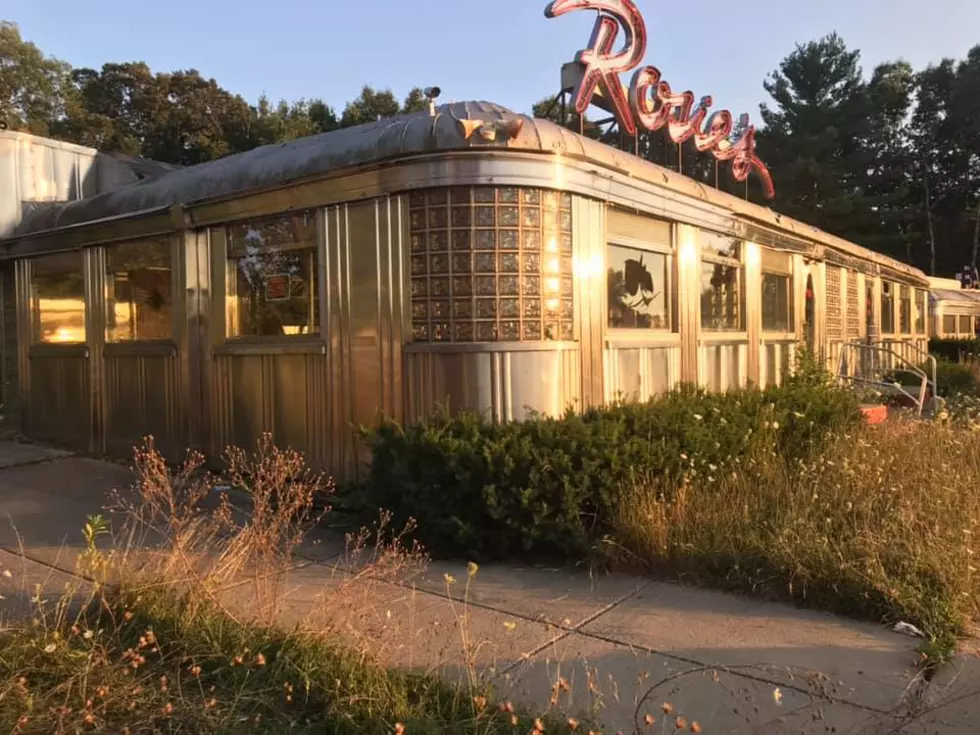 From 'Bounty' Commercials to Michigan: The Lost Rosie's Diner
Photo: Jackson Bourland
If you grew up in the 70's you're sure to remember those Bounty paper towel commercials with the sassy Rosie the Waitress, played by Nancy Walker. You know... it's the "quicker picker-upper". Filmed in Little Ferry, New Jersey, as the Silver Dollar Diner, the place was finally renamed Rosie's after the 'greasy spoon'  gained fame.
Once the diner had run it's course, after 45 years, the owner decided to sell the property and the dining car itself. Michigan artist, Jerry Berta, purchased the diner in the 1990's, and had the building moved to Rockford, Michigan. Berta, who produced ceramic replicas of classic diners, already had a couple dining cars on the spot, and was thrilled to add the iconic Rosie's to the collection. He bought Rosie's for just $10,000.
The restaurant opened at its new location in 1991, and became part of a group of diners named Dinerland USA. The popular attraction had, of course, the main restaurant, Rosie's, a Diner art gallery, and a mini-golf course that was a full 3 1/2 acres in size. The entire course was food themed and included obstacles for golfers shaped like a slice of pie, hot dog, hamburger, and even a "blue plate special".
Rosie's, dubbed "the most iconic diner in America", was even featured on a episode of the first season of Food Network's Diners, Drive-Ins, and Dives, American Cookin' on July 30, 2007. To say the place was popular is an understatement, but that all came to an end when Rosie's Diner, along with Dinerland, closed on October 2, 2011.
Although sold at auction for a bid of $125,000 in 2014, the new owner was able to offer tours for a short time before the property was left forgotten. Now, the curious flock to the site to relive some old memories of family outings, or to just snap a picture in front of what was once one of the most recognizable diners in the country.
Take a look of Rosie's Diner today.
What's Left of the Iconic Rosie's Diner in Michigan