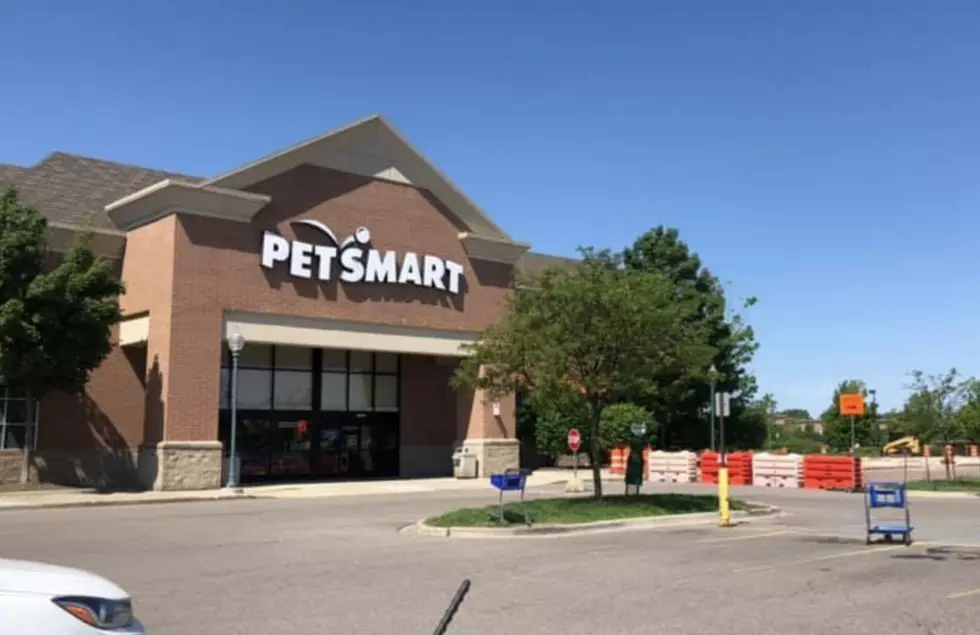 Former MC Sports Building is Gone, Making Way for Aldi's in Grand Blanc
via Pat & AJ
I stopped by Petsmart in Grand Blanc yesterday and was surprised to see that the entire plaza had changed.
We have two cats, a dog, a bird and a snake so, needless to say, I'm out buying pet supplies at least once a week. So how did I NOT NOTICE that this entire building was gone?
The empty building, which formerly housed MC Sports and a Halloween store in the fall, is gone. I asked the cashier at Petsmart what the deal was, knowing that it had been announced that Aldi's would be moving in there...or was supposed to be.
He said that Aldi's will still be in the spot, but they decided to rebuild it instead of using the layout that's already there.