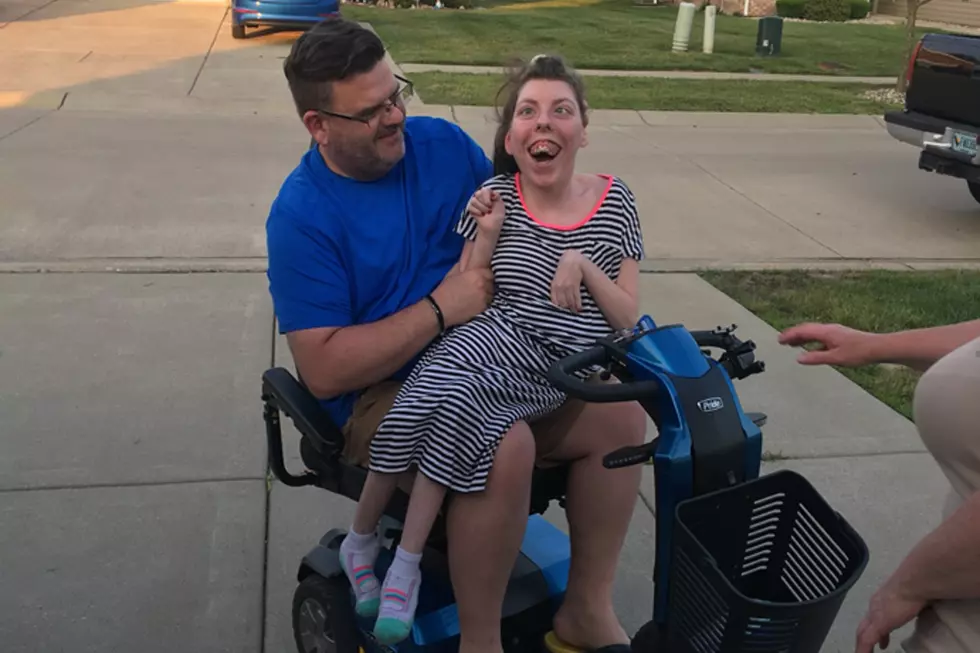 Flushing Family in Need of Donations for Handicap Vehicle
Jason Johnson
A Flushing family that also happens to be listeners of Banana 101.5 are asking for help in raising money for their daughter Dresden who suffers from microcephaly. They are in desperate need of getting a handicap vehicle to be able to get Dresden to and from her appointments.
Jason and Heather Dresden contacted us here at the station and asked if we could help spread the word on their situation.
Hello Tony, I'm Jason Johnson, Dresden's dad. She was born in 95. She is a twin and her sister died in the womb at 31 weeks. They had what was known as twin-twin transfusion. Dresden's sister took most of her blood. When she was born she had brain hemorrhaging. This led to complications. She has microcephaly, which is a small head, cerebral palsy, epilepsy and scoliosis.

I've never been in this position before, asking others for help. I was diagnosed with meneries disease about two years ago and haven't been able to work since. My avalanche broke down last year and we were left with a tiny Toyota Corolla which her wheelchair will not fit into the trunk. Therefore if she has any appointments I have to carry her around and she's 67 pounds of dead weight.

Her mother had developed severe depression and bipolar due to the death of her sister Desiree and Dresden's complications. So consequently she hasn't been able to work either. I am having surgery in a few months to hopefully help with my symptoms so I can finally get back to work. Yet there are no guarantees.

Heather and I both want to say thank you for helping us out. It's truly appreciated.
Please do what you can, whether it's donating money or sharing their story so others can have the opportunity to help. A little bit can really go a long way and honestly, they have a long way to go to reach their goal of $15,000. They've managed to save some money so that's why they're only trying to reach $15k.
Enter your number to get our free mobile app
UP NEXT: Check Out These 10 Amazing Pictures of Michigan As Seen From Space