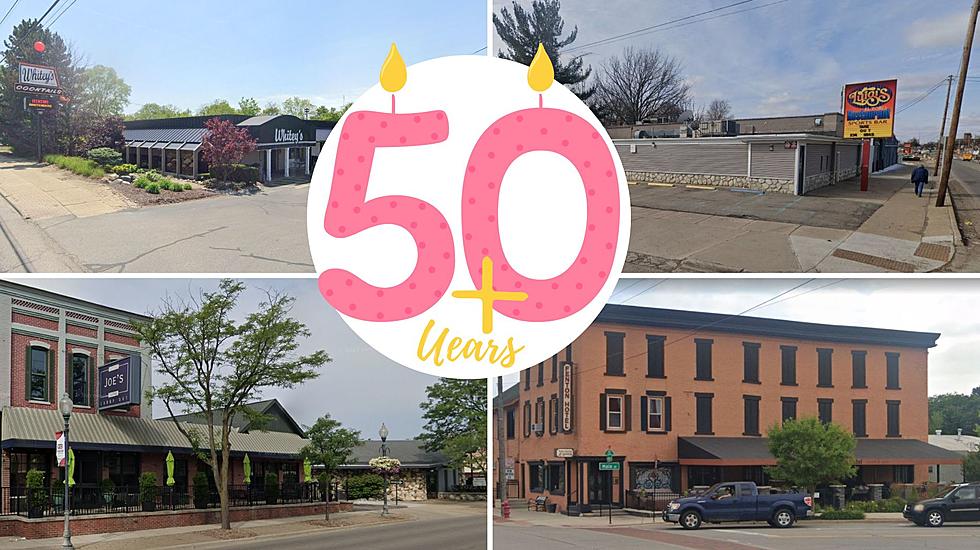 Celebrating 25 Flint Area Restaurants in Business 50 Years or More
Credit: Google Street View, Canva
Hanging out with my family over the last couple of weeks we discussed random old restaurants we used to frequent around Genesee County. The two that stood out most, to me, were Country Kitchen on Dort Highway and Silvio's in Clio. (See a few more Flint area businesses we miss, here.)
Then, we started talking about the number of restaurants that have survived, and thrived, through all of the ups and downs in Genesee County's economy.
How many restaurants have been open 50 years or more in Genesee County, MI?
I've counted 25 restaurants, bars and grills in business at least 50 years, as of this story. I'm willing to bet there will be more that come to mind (and welcome your input, too).
It's worth pointing out that a few of these spots have been in business over 150 years. No joke.
While ownership and names may have evolved over time, they've remained in the original building doing what they've always done throughout history -- hosting hungry people, deep conversations, loud laughs, tears of sadness or joy... celebrating promotions, marriage, divorce, the birth of a child or beginning of a life-long friendship... all over a great meal and adult beverage.
7 Once-Popular Flint Businesses We Miss
These places are legendary. Afterall, you don't stick around 50+ years if you don't have great ownership, employees, food, service, ambiance and consistency. So, the next time you're trying to figure out where to eat -- mix it up. Try a historic, legendary restaurant that's been serving the Flint area at least a half-century.
Flint Area Restaurants at Least 50 Years Old
These Genesee County Restaurants Have Been in Business Over 50 Years.
10 Best Mother's Day Brunch Spots in Flint, MI
10 best places to have mother's day brunch around flint and genesee county michigan
20+ Good Eats: Genesee County, MI Restaurant Bucket List
Best Bars and Restaurants In Genesee County, MI
10+ Good Eats: Lapeer County, MI Dining Bucket List
Great restaurants and bars to try in Lapeer County with friends and family.