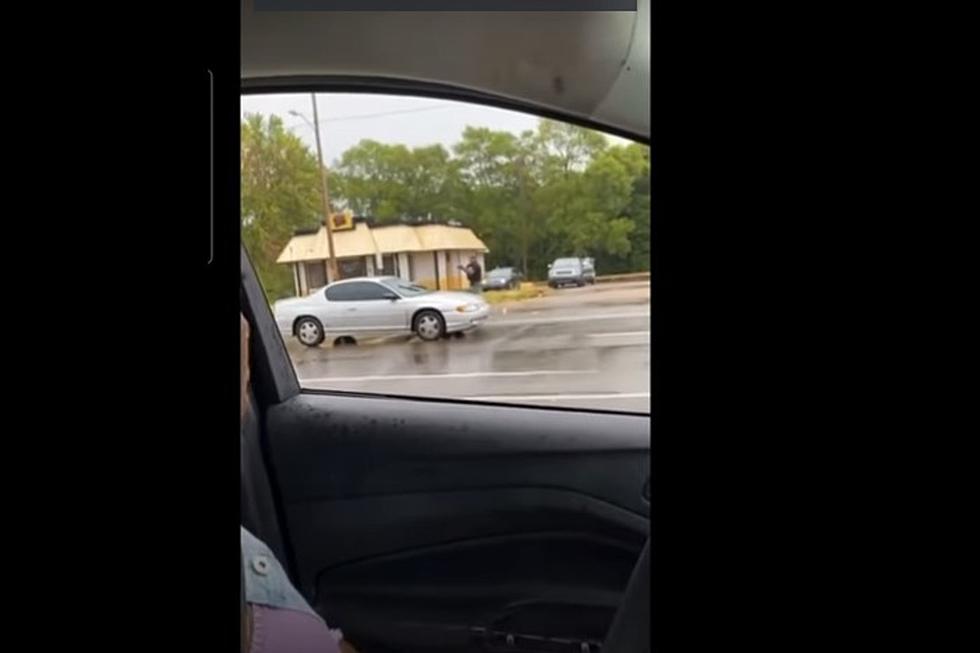 Flint Woman Dies After Opening Fire at Flint Juneteenth Celebration [NSFW VIDEO]
India Anderson via Facebook,
NoGravity TV via YouTube
Flint's Juneteenth celebration was marked by tragedy when a Flint woman opened fire near the parade route in downtown Flint on Saturday. Flint City Police Chief Tim Johnson then returned fire. The woman was taken to Hurley Medical Center where she died from her injuries.
The incident was captured on a Facebook Live video by India Anderson and subsequently shared on YouTube. PLEASE NOTE:  The video below is difficult to watch. It's not only NSFW, it's not suitable for anyone.
Michigan State Police are assisting in the investigation of the shooting.
According to a statement by the Michigan State Police posted on Twitter, the occupant approached Chief Johnson who was working a patrol stop near the parade route.
"Preliminary investigation indicates the officer, who was working a traffic point for the Juneteenth Celebration Parade, was fired upon by the lone occupant of a vehicle who drove up to him at the traffic point. Upon taking fire, the officer returned fire, striking the suspect."
A witness who wishes to remain anonymous tells ABC-12 that he saw the officer fire the deadly shot. Video of that account is viewable here.
"I saw an officer maybe ten feet to the left of me in front of a car with his gun out. I didn't see if anybody shot out of the car but I did see the officer shoot into the car and I could tell that he, from his look, like he mortally wounded somebody. He instantly fell to the ground crying because I felt like he didn't want to do whatever he had to do."
Note that the cellphone video below is extremely NSFW:
Peek Inside Don & Patsy Lou Williamson's Beautiful Davison Home
This breathtaking home in Davison belonged to former Flint Mayor Don Williamson and his wife Patsy Lou Williamson who owned several car dealerships in the area. Their custom-designed home was built in 2010 and sits on 19 acres on the Potter Lake Peninsula. The main home is about 3,800 square feet and there's a stunning guest house on the property as well.
UP NEXT: 10 Michigan Lakes Locals Have Trouble Pronouncing