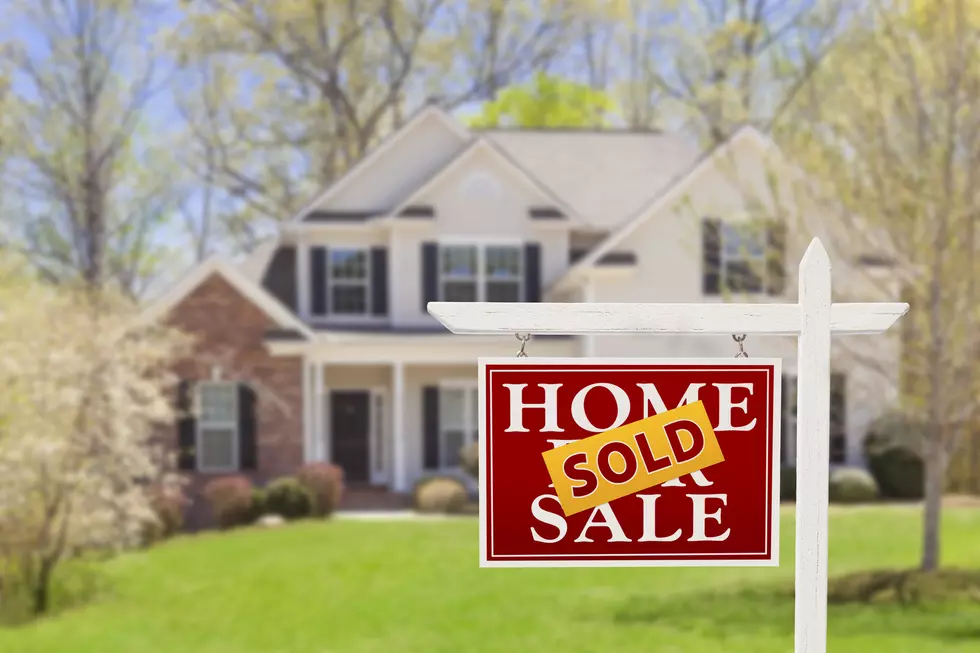 Flint Lands on List of Top 25 Most Overvalued Housing Markets in the Country
Feverpitched
There's no doubt the housing market has been interesting as of late. Buyers in bidding wars are paying well over asking, or even appraised, prices. Finding inflated home prices isn't isolated to one area of the country or larger metropolitan areas, and interestingly enough one Genesee County area is ranking high in the overvalued housing market.
According to Fox 2, Moody's Analytics released data showing the top 25 most overvalued housing markets in the country, and Flint landed right in the mix. According to the data released, 97% of U.S. metro areas are overpriced, with the most overvalued markets seeing homes priced at 50% to 70% more than they're worth, showing the trend is filtering nationwide.
How Overvalued is the Flint Housing Market?
Fox 2 reports that Moody's Analytics data compiled a list of the 25 most overpriced markets in percentage form. Flint ranked 24th at 46%. It's noted it does not necessarily mean the city of Flint itself but included the metro area.
Although Flint ranked in the top 25, they weren't the highest-ranked area in Michigan. Muskegon 3rd by Moody's as 59% overvalued. According to the Detroit Free Press, there were more than a dozen Michigan metropolitan areas noted for being overpriced in the state by Moody's, but only Flint and Muskegon made the top 25.
Read More: Worth $40M, Michigan Has Largest Log Cabin in the World
Statistics like that leave many wondering what to do? According to Mark Zandi, the chief economist at Moody's Analytics, the best advice is to sit tight.
"Some markets probably will see some price declines, particularly the most active markets", he said. "If you're not in a big rush for whatever reason, it probably behooves you to be patient here".
So who ranked number 1? That honor went to Boise, Idaho with Moody's ranking of being 73% overvalued. Take a look at the full top 25 below.
Moody's Analytics Top 25 Most Overvalued Markets in the U.S
Boise, Idaho: 73%

Sherman-Denison, Texas: 60%

Muskegon, Mich.: 59%

Homosassa Springs, Fla.: 57%

Morristown, Tenn.: 57%

Lake Havasu City-Kingman, Ariz.: 56%

Coeur d'Alene, Idaho: 56%

Kahului-Wailuku-Lahaina, Hawaii: 55%

Dalton, Ga.: 55%

Flagstaff, Ariz.: 51%

Pocatello, Idaho: 49%

Albany, Ore.: 48%

Palm Bay-Melbourne-Titusville, Fla.: 48%

Bremerton-Silverdale, Wash: 48%

Idaho Falls, Idaho: 48%

Nashville-Davidson—Murfreesboro—Franklin, Tenn.: 48%

Clarksville, Tenn.: 48%

Myrtle Beach-Conway-North Myrtle Beach, S.C.: 47%

Bellingham, Wash.: 47%

Cleveland, Tenn.: 46%

Phoenix-Mesa-Scottsdale, Ariz.: 46%

Las Vegas-Henderson-Paradise, Nev.: 46%

Asheville, N.C.: 46%

Flint, Mich.: 46%

Spokane-Spokane Valley, Wash.: 45%
Rustic Lake Mansion is One Michigan's Most Expensive & Luxurious Airbnbs
Welcome home to the most incredible home on Mullett Lakes Red Pine Point. This beauty in Northern Michigan offers a 9,000 sq ft main house and a 2,600 sq ft carriage house, all located on 2 ½ wooded acres with 100' on Mullett Lake. With 9 bedrooms and 12 bathrooms, there is more than enough room to sleep 22 guests. The detail paid to keeping an outdoor rustic vibe is only part of the allure of the magnificent Airbnb. Guests will enjoy ammenities such as; a full blown workout room,steam shower,sauna, large game area with an 8' pool table, 22' full size shuffleboard,Chexx Bubble Boy hockey,Golden Tee, 2 multicades,5 pinballs and 2 bar top megatouch games. There is even a beautiful Dublin style pub bar for entertaining.
The outdoors are as cool as the indoors with a huge backyard for volleyball along with a hot tub and fire pit. Guests can also enjoy time by the lake relaxing on over 1,600 sq ft of decks with a screened gazebo. The pontoon boat is available to rent by the week.
So what's the rental going to run you? About $1900 per night depending on the time of year.
Check out why this is exactly where you need to spend your next Pure Michigan vacation.