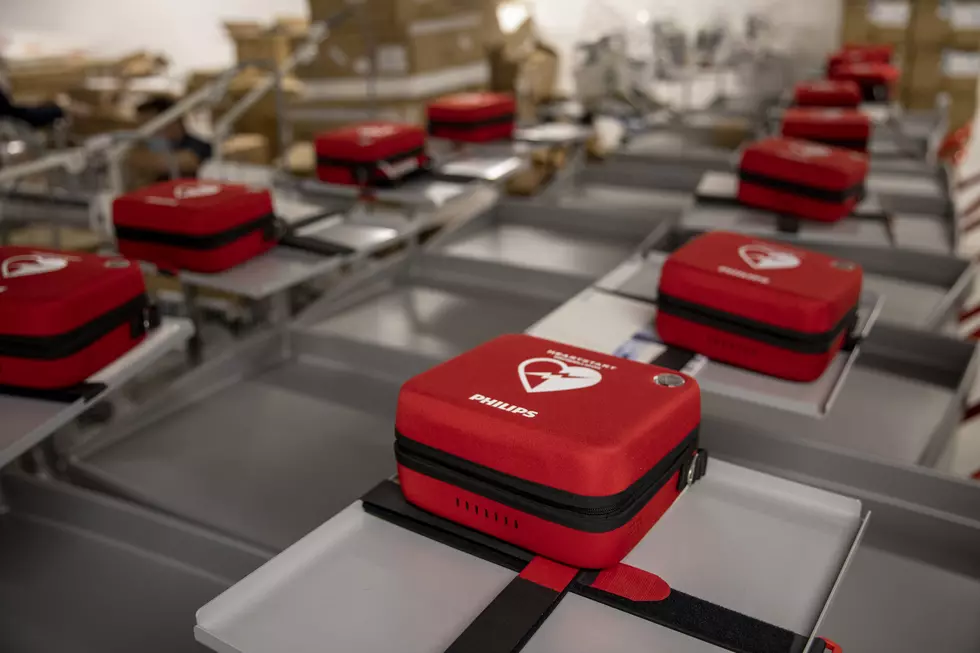 Flint Lawmaker Pushes to Build Disaster Preparation Facility
Getty Images
State Senator Jim Ananich is has introduced a bill for the MI Supply Infrastructure Facility.
With the coronavirus pandemic blasting through the United States last year, it was pretty obvious that the nation wasn't as prepared for it as we should have been. Now, State Senator Jim Ananich, a Democrat from Flint, is looking to change that.
Enter your number to get our free mobile app
Ananich just introduced a bill to establish the MI Supply Infrastructure Facility. The new facility would allow for the storage and manufacturing of health care personal protective equipment, flood supplies, ventilators, and other such items for the state to use in an emergency. Having a facility like this would help Michigan stay prepared for future health crises and disasters such as the coronavirus and flooding in Midland.
Just a short time ago our state was scrambling to secure ventilators, medical masks, gloves and gowns...The administration was doing everything humanly possible to secure these needs, but nothing could change the fact that we were in a bidding war with other states and the federal government to procure these lifesaving items. We need to learn from the past to prepare for the future...Design and production are what Michiganders do best, and I'm proposing that we leverage our greatest skills to protect ourselves in the future...said State Senator Jim Ananich.
According to Ananich, stockpiling items like this would all Michigan agencies to deliver needed relief and supplies immediately.
This is a great idea if you ask me. Obviously, expected things like this happen and there is nothing wrong with the State of Michigan being prepared for them.
Source: ABC 12
How Our Hygiene Has Changed In 2020